Early FanDuel Investor: 'Fantasy Sports is Finally Mainstream, Massive'
Published on:
Oct/05/2014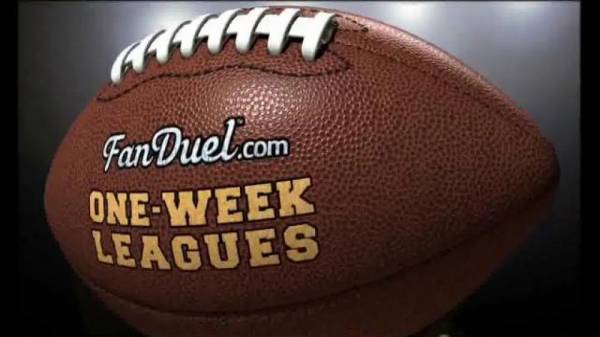 Paul Martino is Managing Director of Palo Alto-based venture capital firm Bullpen Capital and, these days, he is most excited about his early investment in FanDuel.com, a provider of daily fantasy competitions that continues to attract considerable cash infusions, most recently a $70 million windfall from Shamrock Capital Advisors.
Martino has enjoyed great early success with investments in Zynga and PayNearMe.  As such, his excitement over the fantasy space cannot be underestimated.
As Forbes.com's Darren Heitner reports, Martino's initial apprehensions were derived from the legal ramifications of daily fantasy sports competitions.  Though permitted under federal legislation, some states still prohibit contests for money and prizes.
"To some extent I feel comfortable because the smarter and larger money is getting more comfortable in the space," Martino said in reference to FanDuel's recent cash infusion.  "The reason I always felt the environment was going to get better as opposed to worse wasn't just that the [UIGEA] exemption was written so clearly, but states are looking for other ways for revenue."
From Forbes.com:
Martino says that FanDuel is now operating at a level commensurate with the amount of fundraising it has generated and that operating results are clear enough to see that he put his money into a high growth business.  His excitement is largely derived from his belief that fantasy sports is finally a mainstream, massive business and that the daily fantasy sports sector will continue to tap into that demand.  Martino's position is that mining that demand more successfully is what FanDuel, the company he invested in, is all about.
Specifically focusing on FanDuel, Martino said, "this is a company that's going to show year-to-year growth that people are going to be startled by.  It is clearly a competitive landscape and DraftKings is clearly in the No. 2 spot.  When I first invested in the company, I believe FanDuel had a 55% share of the daily fantasy sports marketplace and about twenty other companies split the rest.  Now there's a clear No. 2."
FanDuel.com currently maintains a 65% market share and projects $40 million in revenue for the year.  Martino believes that traditional fantasy league companies such as Yahoo! would have little interest in acquiring a company like FanDuel due to the prohibitive nature of the daily fantasy site's player base, though partnership arrangements do present a more viable option.
The sky is the limit for FanDuel.com along with other savvy fantasy operators looking to cash in.
 "A company like Shamrock [Capital Advisors] isn't going to lead a $70 million round if they don't see a real multiple on that $70 million."
- Aaron Goldstein, Gambling911.com