Concerns Mount Over Ability to Access 5Dimes Funds After May 29
Published on:
May/23/2023
5Dimes announced on Monday it will be pulling out of the European betting market entirely.  The company says funds will be available to customers months after the May 29 date in which Europeans may no longer take bets, but history tells us there could be issues down the road.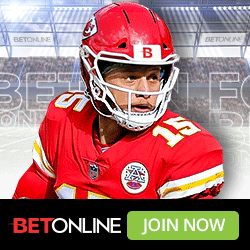 WWELeaks.org, a Professional Wrestling blog, offered some of that history as part of an ominous warning issued Tuesday morning.
In 2015, the company withdrew from the UK without warning leaving British customers unable to access their accounts unless they visited the 5Dimes website through a VPN.
On the day in question, customers were met with a security message on the 5Dimes websites stating that traffic from the UK had been blocked.
I am concerned that something similar could happen on May 29th with the users from the European region.
Years later, 5Dimes would pull out of the US and Ontario, Canada market.  The company failed to honor all futures wagers, though many customers likely sighed a breath of relief once said futures lost.  Of course, there were likely countless futures bets that were winners as well.
The Isle of Man Gambling Supervision Commission still lists 5Dimes as a license holder.   But 5Dimes in its announcement Monday indicated that license will soon be pulled in order to center their "attention in the Americas regulated market jurisdictions we wish to target in the future".
"As a team, we learned a lot and enjoyed every step of the way on our Isle of Man licensed journey," the statement reads.  "We thank the Gambling Supervision Commission, our commercial partners and mostly, our customers for their patronage and continued support."
5Dimes concludes by stating that "the next chapter is yet to be written.  Stay tuned!".
"They are just burning money," an industry luminary told Gambling911.com while in attendance at this month's SBC Sports Betting Summit in New York City.  "Why are they still in business?  They don't know what they are doing."
In 2019, the company's founder Sean Creighton was kidnapped and his body found months later. Creighton's wife would later take over the company.
In February, the company went out of its way to attack Gambling911.com on its own site after reporting that 5Dimes was planning to close as early as Super Bowl weekend.  It referred to Gambling911 as a "sexist and uninformed blog", failing to realize perhaps that this site is run by a woman and one of its famed reporters just happened to be the 5Dimes founder's ex-girlfriend.
It's unclear what exactly 5Dimes next chapter might be.
Gambling911.com had been informed back in February that 5Dimes current owner, Laura Varela, is seeking to relocate to the US along with her family and wants nothing more to do with the now toxic brand.  But we've also been told that the software is indeed Gaming Labs International (GLI) certification compliant for the Canadian market and even some US states.  A purchase of some 5Dimes assets by a gambling firm that already has its footprint in the North American market could still happen, similar to what we are seeing with Fanatics proposed acquisition of PointsBet assets in the States.  Gambling911.com is told that Varela is still speaking with potential suitors.  We shall see.
In any event, if you're a customer of 5Dimes, do not sit around waiting for May 30 to hit.  Should the Isle of Man gaming license be pulled, you will have little recourse.
Gambling911.com's Thomas Somach has reached out to the Isle of Man GSC for comment and is awaiting a response.
- Frank Doyle, Gambling911.com