5Dimes Vows to Stay Open Through Super Bowl
Published on:
Feb/05/2023
Following Gambling911.com's blockbuster report that long established 5Dimes is set to close its doors this month, the site operators ensured gamblers they could still place bets for this coming Super Bowl. 
"5Dimes will not be shutting down prior to the 2023 Super Bowl, despite an erroneous rumor spread by a sexist uninformed blogger," a message appearing on the 5Dimes site currently reads.
Gambling911, with numerous sources embedded within the 5Dimes organization, reported on Saturday that 5Dimes founder Sean Creighton's widow, Laura Varela, had decided to shutter the business perhaps as early as this week, days before the Super Bowl.
A number of sites and blogs picked up on the report within hours of its release Saturday.  It is not immediately clear which blog the 5Dimes site was referring to in its site notice. 
In making her decision, Ms. Varela cited the company's inablility to realize a profit since her husband's kidnapping in the fall of 2018.  Remains were found nearly one year after Creighton's disappearance and those were confirmed to be his by the US Justice Department.
In 2020, Verela settled with the US Justice Department.  She agreed to forfeit more than $46.8 million in gambling proceeds as part of a settlement agreement in a criminal investigation into 5Dimes' sports betting operation based in Costa Rica that allowed American gamblers to place bets in violation of U.S. law, mostly through an elaborate gift card scheme. One of those charged in the brutal murder of Creighton, Guiselle Vega Aguirre, appeared to have been embroiled in a related scheme involving 5Dimes.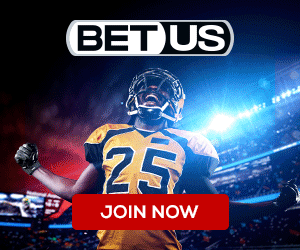 "I'm scared of waking up with a horse's head in my bed," one 5Dimes insider tells Gambling911, alluding to the infamous "Godfather" scene while implying that some of those still tied to the company were involved in Creighton's death. None of that has ever been verified, though the rumors are rampant throughout Costa Rica.  
There are, however, indications that Varela herself may now be concerned by the shadowy figures in her midst.  She's looking to flee Costa Rica where 5Dimes is located.
"My children need my full attention," she states.  Sean fathered both prior to his passing.  She is a devoted mom who has tired of the industry.
Varela's plans are to move to America in the coming weeks.  She admits to having been blinded by a desire to carry on her late husband's legacy. 
Varela also wants to ensure that all customers are made whole before taking the final steps to close down.  She is aware that multiple regulatory bodies are monitoring 5Dimes at the moment.
5Dimes was to initially pursue legalization in the province of Ontario and, Gambling911.com can confirm, would likely have been certified to operate in some US states.
In the end, 5Dimes had bled too much money through the regulatory process and vulturous attorneys, all the while failing to realize a profit under the guidance of current management.  Sean "Tony" Creighton simply could not be replicated, no matter how many years he spent training the current folks in charge of running 5Dimes. 
Gambling911: A Track Record of Accuracy in its Reporting
In 2005, live dealer casino pioneer Adam Anhang was stabbed nearly two dozen times in broad daylight on the streets of Old San Juan Puerto Rico.  Gambling911.com was the first to report on his murder (by his estranged wife no less) just hours later and prior to global news outlets learning of the horrific incident.  This case has since been profiled on various crime documentary series including NBC Dateline. 
In 2008, Gambling911.com reported on the arrests of those running the popular payment processor Neteller.  The mainstream media did not confirm these report until days later.  Gambling911.com readers were able to withdraw their funds before monies were froze.
In 2008, the Alameda, California Police Department reached out to Gambling911.com in an effort to spread the word that one Ernest "Ernie" Scherer Jr., a poker pro, was the primary suspect in the double murder of his parents.  The Department was aware that Scherer Jr. could be traveling to Vegas for the World Series of Poker.  Based on tips from Gambling911 readers, Scherer was captured.
In 2009, Gambling911.com filed a lawsuit against the US Justice Department to reveal details of an investigation into Full Tilt Poker and PokerStars (two years prior to the infamous "Black Friday").  Gambling911 won its precedent-setting suit, thus paving the way for internet media to gain the same rights as broadcast and print media in gaining access to court complaints through proper request channels.  Two years later, Full Tilt Poker and PokerStars were indicted with the former accused in an elaborate ponzi scheme.
In 2011, Gambling911.com was the first to report on the dreaded "Blue Monday" indictments that saw Bookmaker, Doyles Room and Bodog lose their domain names.  Gambling911 reported on the news prior to the US Justice Department issuing its press release.
We would encourage our readers to exercise caution if playing at 5Dimes at this time.  A knight in shining armour is nowhere to be found in these remaining days of uncertainty, especially not at the price they are asking for, one in which Costa Rican operators are balking at. 
- Jagajeet Chiba, Gambling911.com