5Dimes to Shut Down Before Super Bowl?
Published on:
Feb/04/2023
San Jose, Costa Rica-based 5Dimes was right at the goal line about to enter the regulated Ontario, Canada sports betting market.  But in the end it wasn't meant to be.
Sources close to the company tell Gambling911.com 5Dimes is set to close shop as early as this week, even prior to Super Bowl Sunday.
The widow of 5Dimes founder Sean Creighton has absolutely "had it" with the "incompetence", we are told and is on the "verge of a nervous breakdown".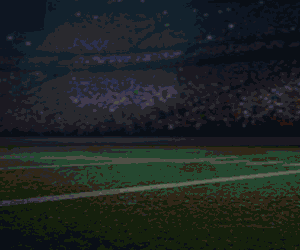 Amazingly, 5Dimes maintained full compliance with Gaming Labs International (GLI) certification but in the end was ill-prepared to spend any additional money on other aspects of the regulatory process as the company has continued to bleed money over the years.  Much of the money coming into 5Dimes has been swallowed up by three law firms representing the company with some attorneys said to be "stringing her (5Dimes founder's widow) along".
5Dimes has reportedly asked for a $30 million price to sell but will have a tough time fetching that amount.  It is estimated that around a thousand customers still play at 5Dimes.  While Gambling911.com cannot independently confirm, our source believes some active customers are still based out of the United States even though officially 5Dimes exited that market a few years ago.  It maintains a gaming license in the Isle of Man.
They do hope to sell off some assets tied to the company prior to the closure date.
The Tragedy of 5Dimes
Sean Creighton, of Bridgeport, West Virginia resident and son of a now deceased supermarket magnate, disappeared in September of 2018.  Close to a dozen individuals were captured months later as part of an international manhunt.  Creighton's body would be found nearly one year from the time of his disappearance.  The US Justice Department later confirmed the remains found were his.
At its height, 5Dimes was perhaps "the biggest offshore sportsbook".  Gambling911 was able to verify the enormity of the 5Dimes customer data base soon after Creighton went missing.
He began the company in 1999 some time after his arrival in San Jose, Costa Rica with his then-girlfriend, who would later go on to serve as a Gambling911.com correspondent.
Sean was rumored to have been "gifted" with the online sportsbook after beating its software provider out of over a million dollars.  The then owner of that gaming software firm, Al Ross, denies that claim and even went on to tell Gambling911.com his son Denny was still listed on all corporate paperwork associated with 5Dimes.  Denny is currently serving a life prison sentence for the murder of his girlfriend, Hannah Hill. 
Deal With the DOJ
Since his untimely death, Sean's widow, Laura Varela has run 5Dimes.  She is a cosmetologist by trade and relied on Sean's trusty associates to oversee the day-to-day operations. 
In September 2020, United States Attorney William M. McSwain announced that 5Dimes and Ms. Varela agreed to forfeit more than $46.8 million in gambling proceeds as part of a settlement agreement in a criminal investigation into 5Dimes' sports betting operation based in Costa Rica that allowed American gamblers to place bets in violation of U.S. law. We would note that 5Dimes had also gotten itself embroiled in a gift card scheme and that Creighton likely was aware of a probe at the time of his disappearance.
All told, pursuant to the terms of the settlement agreement, 5Dimes and Varela agreed to forfeit a total of $46,817,880.60, which they agreed constituted proceeds that are traceable to transactions in violation of Title 18, United States Code, Sections 1343 (wire fraud), 1084 (illegal transmission of gambling information), 371 (conspiracy to commit wire fraud), and were involved in transactions in violation of Title 18, United States Code, Section 1956 (money laundering).
Varela fully cooperated with the investigation and has worked with EDPA to identify criminal assets associated with 5Dimes, oversaw the implementation of compliance procedures, and, through the use of various law firms, reorganized the corporate structure of the company into a streamlined, transparent corporate structure.
Pursuant to the terms of the settlement agreement, the United States Attorney's Office for the Eastern District of Pennsylvania agreed to not criminally prosecute 5Dimes or Varela for any crimes committed prior to September 30, 2020 (except for criminal tax violations, if any, as to which EDPA does not make any agreement), and ensured it would not file a civil action relating to the conduct described in the settlement agreement.
"The settlement agreement announced today is a victory for the United States in ceasing the illegal activity of a company that was being investigated for a multitude of crimes, including a sophisticated money laundering operation," said U.S. Attorney McSwain at the time. "It is also a testament to the dedication of the investigators and prosecutors who doggedly pursued this case even after the primary target was kidnapped and murdered. As the Office has done with a variety of criminal and civil matters, we will use every tool at our disposal to hold individuals and businesses accountable and ensure their compliance with federal law."
"Through our 5Dimes investigation, Homeland Security Investigations illuminated a massive global network of criminals whose profession was to launder proceeds for drug cartels, kleptocratic regimes, illegal mining operations, and fraudsters," said Brian A. Michael, Special Agent in Charge, HSI Philadelphia.  "Today's announcement of the global settlement agreement and significant monetary seizures demonstrates HSI's commitment with our partners to deny criminal organizations the financial proceeds of their illicit activities."
"Transnational Criminal Organizations are concerned with one priority: making and hiding money. This investigation demonstrates the sophisticated efforts of the actors to secrete their ill-gotten gains, in this case, from gambling. The scheme is just as viable for laundering drug proceeds, those from weapons or human trafficking, or other illegal activities," said Jeremiah A. Daley, Executive Director of the Liberty Mid-Atlantic High Intensity Drug Trafficking Area (HIDTA).  "We are proud to support HSI in pursuing all forms of money laundering from any source."
Varela is preparing to relocate to the US some time after the Super Bowl.  She has worked tirelessly to keep 5Dimes afloat up to this point but simply "can do no more", we are told.
Reports of 5Dimes demise have been widely circulating throughout the Costa Rican sportsbook industry in recent days and now Gambling911.com can confirm this is about to come to fruition.
"Ontario regulators have already been notified of this decision," our source tells us.
Gambling911.com was advised that all customers should "be made whole".
- Chris Costigan, Gambling911.com Publisher