Tua & O line Film keys & More Grier Mismanagement
Published on:
Nov/27/2021
In this video podcast, Curtis from AcePerHead Studios goes over film keys from Tua and the Oline from the Jets game to keep an eye on this week against the Panthers. Also, moves this week highlight more Chris Grier mismanagement.  Florida bookmakers, by the way, are reporting brisk business as you'd have to be living under a rock residing in the Sunshine State this past week not to be exposed to news or television ads mentioning sports betting.  We will get to that momentarily.
But first, let's see what our friend Curtis is up to.
"I really want to drill home just how poor Chris Grier is," Curtis tells us.  "I really get the feeling there are Fins fans out there who do not understand."
For those of you who don't know, Chris Grier is the General Manager of the Miami Dolphins.
"Essentially, Chris Grier is terrible," Curtis adds before going on about how many talented players the team has let walk.
From here he breaks down the film to help make informative betting decisions for this week's game. 
The Dolphins will be hosting a Carolina Panthers team that now has Cam Newton back.  They are rejunvanized despite a loss last week against The Washington Football Team.  Miami is 4-7 but will be looking to extend their current win streak to four games.  They are a +2.5 home dog with 65% of the early betting action on Carolina.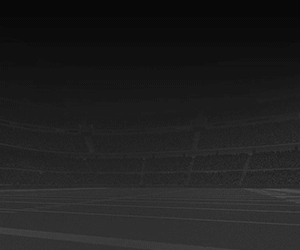 Getting back to the Florida sports betting scene.  A federal judge has blocked the Seminoles efforts to offer mobile wagering statewide, remarking that a voter referendum is required for any type of gambling expansion.  Mobile betting is most certainly a type of gambling expansion as individuals would now be able to bet with apps from their own living rooms.
Don't listen to that overly optimistic spokesperson from the Seminoles who claims the betting app, which launched prematurely ahead of the federal judge's decision, will continue to take mobile wagers, even after the ruling against them.  We here at Gambling911 love our Seminoles and really wish they'd "come over to the dark side" so to speak.  But anyone who has been around this industry like we have been (pre-2000) knows gaming businesses operating in a regulated environment are run by attorneys who simply do not have the stomach to run afoul of any law.   If the Seminoles really wanted to go that route, they'd have been offering online gambling for the last two decades. 
Here is where it gets really ugly.  The New Jersey Division of Gaming Enforcement made it abundantly clear they will cut ties with any operator found to even be associating with companies and/or affiliates that take bets from US residents without a state-issued gaming license.  The Seminoles are licensed in NJ and operate the Hard Rock Casino in Atlantic City. 
The NJ DGE is so aggressive they even warned Gambling911.com a few years ago not to display New Jersey-licensed online casinos alongside offshore operators.  The letter to us was addressed "Dear Cardchat", meaning they basically sent out letters to just about every affiliate and media site that advertised offshore gambling websites.  They went as far as to force Oddssharks to block New Jersey residents after Oddssharks essentially told them to go F*** themselves (silently, of course).  To be clear, it was Oddssharks decision to block NJ residents as that site stood behind their offshore partners.
DraftKings and FanDuel are the kingpins in New Jersey mobile sports betting even with around a dozen other operators in the space.  There was a time when these two companies occupied some 70% of that state's market, and probably still do.
DraftKings and FanDuel want to enter the Florida mobile sports gambling market should voters approve.  The Seminoles are doing their part to keep these two companies out.  It's not a stretch to believe DraftKings and FanDuel will - or could already be - making the New Jersey DGE aware of the Seminoles operating plans despite the federal judge's ruling.
That decision by U.S. by District Judge Dabney Friedrich made this past Monday has been top news throughout the Sunshine State.  She kept the story alive by refusing to put a hold on the ruling Wednesday.  Friedrich in her five-page order made it abundantly clear that the deal giving the Seminole Tribe control of online sports betting in Florida violates federal law, something the NJ DGE will most certainly frown upon.
In the meantime, Florida residents continue to be bombarded with petition drive commercials funded by DraftKings and FanDuel.  The Florida Education Champions ad spots instruct viewers to speak into their remotes or scan a barcode in order to obtain petitions that would ensure a mobile sports betting referendum appears on the 2022 election ballot, all under the guise of increased funding for education. 
DraftKings and FanDuel grandiose plans include forming their own monopoly.  The language on the ballot initiative reportedly only allows sports betting companies to operate in Florida only if they were issued a minimum number of mobile gambling licenses from other US states.  Lo and behold only DraftKings and FanDuel have reached that number.
The Seminoles own ads appeared on the airwaves first, and with a vengeance.  Without mentioning mobile sports betting, these ad spots warn residents not to sign gambling petitions.
"Watch out Florida" the ads warn within the first three seconds. "Out of state gambling companies are spending tens of millions to turn our state into another Las Vegas."
Analysts familiar with the Florida Education Champions efforts believe they are not even remotely close to obtaining the 891,589 valid Florida voter signatures required by year's end.
That news has Florida bookies chomping at the bits.  So much media exposure for their industry and nowhere to place bets. Software companies like AcePerHead offer their Pay Per Head products to bookies and agents in Florida for a low weekly cost per player and they promise to have their businesses up and running in just five minutes.
For those sportsbook agents who dream of creating their own bookie brand, Ace Per Head offers the perfect setup whereby you choose your domain name.  They will provide you hosting, and maintenance services, as well as line management and in-play wagering, all for a small fee.
There is some suggestion that the Seminoles may wish to maintain their gambling monopoly in Florida by keeping sports betting retail-only, meaning folks would have to visit the casinos to place bets on games.   After all, the voter referendum was an unlikely joint effort between the Seminoles and Disney to prevent outside gambling firms from gaining a foothold in the market.  The tribe wanted to preserve their gambling monopoly.  Disney wanted to prevent Florida from becoming another gambling destination like Nevada. It should be noted that this bizarre partnership disolved with the announcement of the new state compact a few months back.  A reconciliation is not out of the question.  DraftKings and FanDuel are seen as the enemy by both companies....at least for now.  It is true Disney owned ESPN recently furthered its presence in the sports gambling space through new marketing deals with Caesars Entertainment and DraftKings.  This all becomes just a little bit incestuous after a while.
The Seminoles have already shown they could develop their own sports betting product without the help of another company so why would they want a DraftKings or FanDuel sharing in any profits.  Gambling911 has spoken to a few Florida gamblers who really like the mobile Hard Rock sports betting site.  The Seminoles are also well aware of how those two companies have consumed the NJ sports betting market much to the detriment of all the other operators.
The future indeed looks bright for Florida bookies and the Pay Per Head businesses that serve them.   Even if regulated mobile sports betting does some day come to fruition, there will always be a place for the world's second oldest profession in the Sunshine State.
- Alejandro Botticelli, Gambling911.com Senior Reporter