Sports Betting Odds June 2022
Published on:
Jun/13/2022
Daily sports betting odds, news and previous for some of the marquee games of the day in each sport for the month of June 2022 can be found below and can be bet here. Anonymous wagering accounts are available.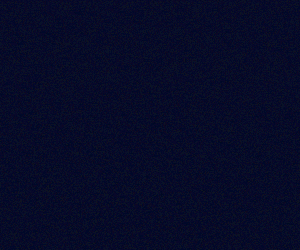 June
Monday 13
Boston Celtics vs Golden State Warriors | NBA Finals Game 5 Picks, Predictions & Best Bets - The Golden State Warriors evened the NBA Finals with a 107-97 win over the Boston Celtics in Game 4 on Friday night. Now they take the court at the Chase Center in San Francisco in a pivotal Game 5. The cumulative scores for the series show how close it has been with the Warriors having scored 1 more point, 422-421.  All odds can be found here
Jayson Tatum will be looking to bounce back after a 12 point output in Game 4. The Warriors are 10-1 at home in the playoffs this season. Get the scoop on this exciting NBA Finals game and get the best NBA picks here at BetUS!
The Daily NBA Picks and Predictions Show preview the NBA Finals between the Boston Celtics vs Golden State Warriors for Monday, June 13th. The crew will go over the NBA odds and give out their favorite NBA picks. In-depth breakdowns, up-to-date injury news, and statistical analysis will be featured with the winning picks.
Boston Celtics vs Golden State Warriors | NBA Finals Game 5 Picks, Predi... https://t.co/Krk3XC1rae via @YouTube @BetUS_Official

— gambling911 (@gambling911) June 13, 2022
Celtics at Warriors (-4, 210.5) Betting Action
61.4% on Warriors -4
64.6% on Warriors ML -170
66.2% on OVER
59.3% Warriors series -145
Archives
Wednesday 1
Prop Bets for The Match June 1, 2022: QB Props Include Water Balls, Bad Words, Bogeys The sixth edition of TNT's "The Match" takes place Wednesday and there will be no shortage of eyeballs on the all-quarterback field.
_________
Lightning vs. Rangers Game 1 East Final Betting Odds - The New York Rangers host the Tampa Bay Lightning to open the Eastern Conference finals.  The Rangers went 3-0 against the Lightning in the regular season.  LAST 10 GAMES: Rangers: 7-2-1, averaging 3.4 goals, 5.7 assists, 3.9 penalties and 8.3 penalty minutes while giving up 2.1 goals per game.  Lightning: 8-2-0, averaging 3.6 goals, 5.5 assists, 4.1 penalties and nine penalty minutes while giving up two goals per game.
Tampa Bay was coming in at -130.  New York had a line of +110 to +114.
Winning Margin of Victory:
Lightning by 1    +280
Lightning by 2    +500
Lightning by 3    +750
Lightning by 4    +1200
Lightning by 5 or more    +1300
Rangers by 1    +300
Rangers by 2    +550
Rangers by 3    +900
Rangers by 4    +1600
Rangers by 5 or more    +3500
Thursday 2
2022 NBA Finals: Celtics vs. Warriors Game 1 Betting Odds - The NBA Finals tip off at 9 pm ET and the Warriors look to get back into dynasty mode following a few years of mediocrity. They are a -3.5 home favorite in Game 1 against the Boston Celtics.
Tuesday 7
Wednesday 8
2022 NBA Finals Game 3: Warriors vs. Celtics - The Warriors vowed to be tougher in Game 2 and lived up to that plan — led by Draymond Green. A 107-88 win on Sunday night knotted things at a game apiece, with the Warriors leading by only two at the half and outscoring Boston by 27 in the first 13 minutes of the second half.
"We knew we had to come with a much better focus and sense of aggression, and I thought that started right from the beginning," Warriors coach Steve Kerr said. "Draymond played a huge role in that."
Boston will come into Game 3 as a -3.5 home favorite.
______
Oilers vs. Avalanche Game 2 West Final Betting Odds - Colorado is a -180 favorite in this game.  Colorado goaltender Darcy Kuemper remains questionable for Game 2. Same with Edmonton's Mike Smith.  14 goals and 84 shots occurred in Game 1 of this Western Final.  It was the highest-scoring conference finals game in 37 years with the Avalanche winning 8-6.  The total in this game was 7, so if you had the Over in Game 1, congrats!
Thursday 23
2022 NBA Draft Betting Odds - Jabari Smith is favored to be the Number 1 Pick.  Most state sanctioned betting apps will not have odds on the NBA Draft so be sure to check out Nitrobetting here.
Saturday 11
2022 Belmont Stakes - We the People is the 2-1 favorite coming into the 2022 Belmont Stakes.  Also featured will be the 2nd place finish horse at the Kentucky Oaks, a filly named Nest, as well as Kentucky Derby upset Rich Strike. 
_________
UFC 275 Prop Bets: Teixeira vs. Procházka Fight Odds - UFC 275 odds are available for each card with prop bets including Method of Victory and Round Betting. 
_________
Trevor Bryan vs Daniel Dubois + MORE | June 11th Fight Analysis | Boxing Picks, Predictions & Odds - This week, TJ Rives and guest Dan Rafael bring you fight night analysis for Saturday June 11th. The biggest bout up for discussion features the biggest fighters with Trevor Bryan against Daniel Dubois. The heavyweights have a big date and this could turn into a slugfest with Dubois nicknamed "Dynamite."
Trevor Bryan vs Daniel Dubois + MORE | June 11th Fight Analysis | Boxing... https://t.co/ObvKenLJ9v via @YouTube @BetUS_Official

— gambling911 (@gambling911) June 11, 2022
Sunday 12
Red Sox vs. Mariners - Though it is tempting to take the OVER 8.5 in this afternoon's 4:10 pm ET game, Boston had not yet named a starter and Red Sox hitters are just 30 of 125 at bats (.195) vs. the Mariners slated starter Robbie Ray.  Trevor Story, however, has been quite good against Ray.  He's gone 9 for 30 at bats with four home runs and 8 RBIs.  His ERA is a less impressive .227 at the moment.  
Red Sox (+125) are 7-1 in the last 8 meetings vs. Seattle

Over is 9-1 in the last 10 meetings between the Red Sox and Mariners in Seattle

Over is 21-5 in the last 26 meetings between the Red Sox and Mariners
- Ean Lamb, Gambling911.com