2022 NBA Finals: Celtics vs. Warriors Game 1 Prop Bets
Published on:
Jun/01/2022
The NBA Finals tip off at 9 pm ET on ABC and the Warriors look to get back into dynasty mode following a few years of mediocrity.  The Warriors are hoping for their fourth championship in eight years. They are a -3.5 home favorite in Game 1 against the Boston Celtics.   There are also plenty of great team and player prop bets for this game.
Celtics vs. Warriors Finals
The East No. 2 faces the West No. 3.  Golden State won at Boston 111-107 on Dec. 17. The Celtics rolled on Golden State's home floor in the rematch on March 16, winning 110-88.
This series begins on Thursday in San Francisco with Game 2 to be played on Sunday.  The series moves to Boston on June 8 and 10.
These teams last faced one another in the Finals way back in 1964.
One of the great storylines here is that Celtics coach Ime Udoka will seek to become the 10th coach in NBA history to win a title in his first season.  The Warriors Steve Kerr did so in 2015.
The Warriors are the -155 favorites to win this series.  Boston would pay out $135 for every $100 bet.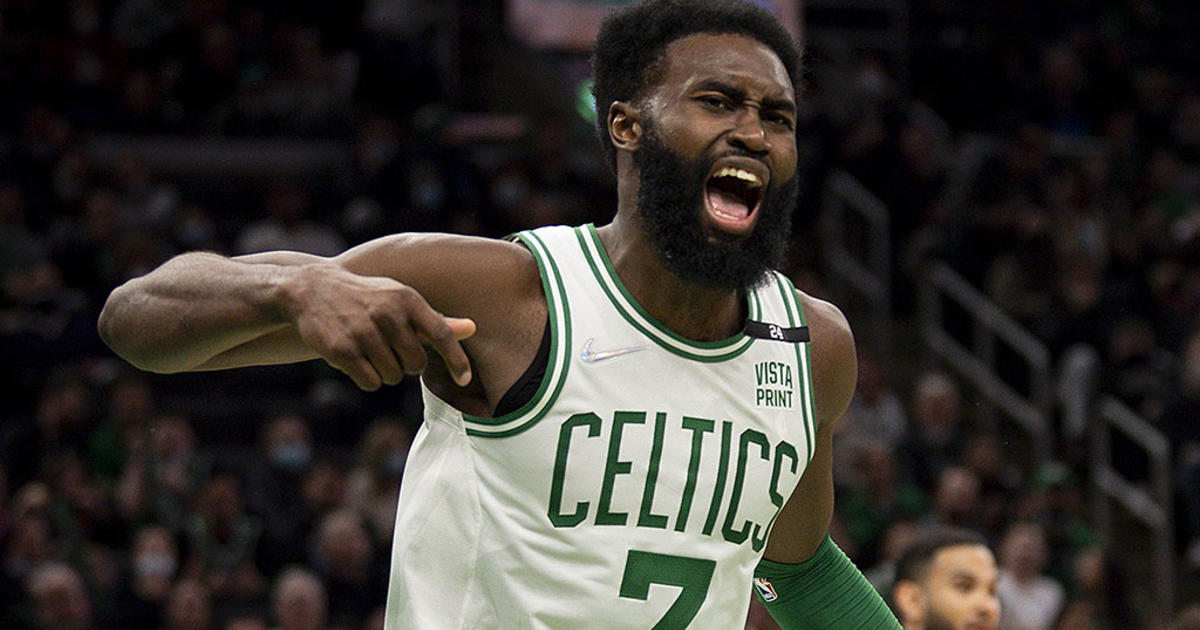 Celtics vs. Warriors Game 1 NBA Finals Player Props
Below you will find all of the Game 1 player props, available for betting here
Jaylen Brown (BOS) Total Points+Rebounds+Assists
Over  34½  Pts+Rebs+Assists-110
Under  34½  Pts+Rebs+Assists-120
Jaylen Brown (BOS) Total Points+Assists
Over  27½  Points+Assists-115
Under  27½  Points+Assists-115
Jaylen Brown (BOS) Total Points+Rebounds
Over  31½  Points+Rebounds-110
Under  31½  Points+Rebounds-120
Jaylen Brown (BOS) Total Rebounds+Assists
Over  9½  Rebounds+Assists-125
Under  9½  Rebounds+Assists-105
Jaylen Brown (BOS) Total Points
Over  24½  Points-115
Under  24½  Points-115
Jaylen Brown (BOS) Total Assists
Over  2½  Assists-165
Under  2½  Assists+135
Jaylen Brown (BOS) Total Rebounds
Over  6½  Rebounds-120
Under  6½  Rebounds-110
Jaylen Brown (BOS) Total Made 3 Point Field Goals
Over  2½  3pt FGs-135
Under  2½  3pt FGs+105
Jaylen Brown (BOS) Total Turnovers
Over  2½  Turnovers-120
Under  2½  Turnovers-110
Al Horford (BOS) Total Points+Rebounds+Assists
Over  23½  Pts+Rebs+Assists-110
Under  23½  Pts+Rebs+Assists-120
Al Horford (BOS) Total Points+Assists
Over  14½  Points+Assists-105
Under  14½  Points+Assists-125
Must Play
RotAl Horford (BOS) Total Points+ReboundsMoneyline
635Over  20½  Points+ReboundsEv
636Under  20½  Points+Rebounds-130
Must Play
RotAl Horford (BOS) Total Rebounds+AssistsMoneyline
637Over  12½  Rebounds+Assists-105
638Under  12½  Rebounds+Assists-125
Must Play
RotAl Horford (BOS) Total PointsMoneyline
639Over  10½  Points-120
640Under  10½  Points-110
Must Play
RotAl Horford (BOS) Total Assists
Over  3½  Assists+115
Under  3½  Assists-145
Al Horford (BOS) Total Rebounds
Over  8½  Rebounds-130
Under  8½  ReboundsEv
Al Horford (BOS) Total Steals+Blocks
Over  2½  Steals+Blocks+150
Under  2½  Steals+Blocks-180
Marcus Smart (BOS) Total Points+Rebounds+Assists
Over  24½  Pts+Rebs+Assists-125
Under  24½  Pts+Rebs+Assists-105
Marcus Smart (BOS) Total Points+Assists
Over  20½  Points+Assists-120
Under  20½  Points+Assists-110
Marcus Smart (BOS) Total Points+Rebounds
Over  18½  Points+Rebounds-125
Under  18½  Points+Rebounds-105
Marcus Smart (BOS) Total Rebounds+Assists
Over  10½  Rebounds+Assists+105
Under  10½  Rebounds+Assists-135
Marcus Smart (BOS) Total Points
Over  14½  Points-120
Under  14½  Points-110
Marcus Smart (BOS) Total Assists
Over  5½  Assists-140
Under  5½  Assists+110
Marcus Smart (BOS) Total Rebounds
Over  4½  Rebounds+120
Under  4½  Rebounds-150
Marcus Smart (BOS) Total Made 3 Point Field Goals
Over  2½  3pt FGs+115
Under  2½  3pt FGs-145
Marcus Smart (BOS) Total Steals+Blocks
Over  1½  Steals+Blocks-120
Under  1½  Steals+Blocks-110
Marcus Smart (BOS) Total Turnovers
Over  2½  TurnoversEv
Under  2½  Turnovers-130
Jayson Tatum (BOS) Total Points+Rebounds+Assists
Over  41½  Pts+Rebs+Assists-105
Under  41½  Pts+Rebs+Assists-125
Jayson Tatum (BOS) Total Points+Assists
Over  33½  Points+Assists-110
Under  33½  Points+Assists-120
Jayson Tatum (BOS) Total Points+Rebounds
Over  35½  Points+Rebounds-120
Under  35½  Points+Rebounds-110
Jayson Tatum (BOS) Total Rebounds+Assists
Over  12½  Rebounds+Assists-120
Under  12½  Rebounds+Assists-110
Jayson Tatum (BOS) Total Points
Over  28½  Points-105
Under  28½  Points-125
Jayson Tatum (BOS) Total Assists
Over  5½  Assists+120
Under  5½  Assists-150
Jayson Tatum (BOS) Total Rebounds
Over  7½  Rebounds-110
Under  7½  Rebounds-120
RotJayson Tatum (BOS) Total Made 3 Point Field GoalsMoneyline
Over  3½  3pt FGs-120
Under  3½  3pt FGs-110
Jayson Tatum (BOS) Total Steals+Blocks
Over  1½  Steals+Blocks-165
Under  1½  Steals+Blocks+135
Jayson Tatum (BOS) Total Turnovers
Over  3½  Turnovers-105
Under  3½  Turnovers-125
Robert Williams (BOS) Total Points+Rebounds+Assists
Over  14½  Pts+Rebs+Assists-125
Under  14½  Pts+Rebs+Assists-105
Robert Williams (BOS) Total Points+Assists
Over  7½  Points+Assists-140
Under  7½  Points+Assists+110
Robert Williams (BOS) Total Points+Rebounds
Over  13½  Points+Rebounds-145
Under  13½  Points+Rebounds+115
Robert Williams (BOS) Total Rebounds+Assists
Over  7½  Rebounds+Assists-120
Under  7½  Rebounds+Assists-110
Robert Williams (BOS) Total Points
Over  6½  Points-140
Under  6½  Points+110
Robert Williams (BOS) Total Rebounds
Over  6½  Rebounds-120
Under  6½  Rebounds-110
Robert Williams (BOS) Total Steals+Blocks
Over  2½  Steals+Blocks-105
Under  2½  Steals+Blocks-125
Stephen Curry (GSW) Total Points+Rebounds+Assists
Over  38½  Pts+Rebs+Assists-115
Under  38½  Pts+Rebs+Assists-115
Stephen Curry (GSW) Total Points+Assists
Over  33½  Points+Assists-110
Under  33½  Points+Assists-120
Stephen Curry (GSW) Total Points+Rebounds
Over  32½  Points+Rebounds-115
Under  32½  Points+Rebounds-115
Stephen Curry (GSW) Total Rebounds+Assists
Over  10½  Rebounds+Assists-125
Under  10½  Rebounds+Assists-105
Stephen Curry (GSW) Total Points
Over  27½  Points-110
Under  27½  Points-120
Stephen Curry (GSW) Total Assists
Over  5½  Assists-125
Under  5½  Assists-105
Stephen Curry (GSW) Total Rebounds
Over  4½  Rebounds-145
Under  4½  Rebounds+115
Stephen Curry (GSW) Total Made 3 Point Field Goals
Over  3½  3pt FGs-140
Under  3½  3pt FGsEv
Stephen Curry (GSW) Total Turnovers
Over  3½  TurnoversEv
Under  3½  Turnovers-130
Draymond Green (GSW) Total Points+Rebounds+Assists
Over  21½  Pts+Rebs+Assists-130
Under  21½  Pts+Rebs+AssistsEv
Draymond Green (GSW) Total Points+Assists
Over  14½  Points+Assists-115
Under  14½  Points+Assists-115
Draymond Green (GSW) Total Points+Rebounds
Over  15½  Points+Rebounds-125
Under  15½  Points+Rebounds-105
Draymond Green (GSW) Total Rebounds+Assists
Over  13½  Rebounds+Assists-105
Under  13½  Rebounds+Assists-125
Draymond Green (GSW) Total Points
Over  8½  Points-110
Under  8½  Points-120
Draymond Green (GSW) Total Assists
Over  5½  Assists-145
Under  5½  Assists+115
Draymond Green (GSW) Total Rebounds
Over  7½  Rebounds+110
Under  7½  Rebounds-140
Draymond Green (GSW) Total Steals+Blocks
Over  2½  Steals+Blocks+125
Under  2½  Steals+Blocks-155
Draymond Green (GSW) Total Turnovers
Over  2½  Turnovers-175
Under  2½  Turnovers+145
Kevon Looney (GSW) Total Points+Rebounds+Assists
Over  19½  Pts+Rebs+Assists-110
Under  19½  Pts+Rebs+Assists-120
Kevon Looney (GSW) Total Points+Assists
Over  9½  Points+Assists-130
Under  9½  Points+AssistsEv
Kevon Looney (GSW) Total Points+Rebounds
Over  16½  Points+Rebounds-125
Under  16½  Points+Rebounds-105
Kevon Looney (GSW) Total Rebounds+Assists
Over  12½  Rebounds+AssistsEv
Under  12½  Rebounds+Assists-130
Kevon Looney (GSW) Total Points
Over  7½  PointsEv
Under  7½  Points-130
Kevon Looney (GSW) Total Assists
Over  2½  Assists-120
Under  2½  Assists-110
Kevon Looney (GSW) Total Rebounds
Over  9½  Rebounds-110
Under  9½  Rebounds-120
Klay Thompson (GSW) Total Points+Rebounds+Assists
Over  27½  Pts+Rebs+Assists-105
Under  27½  Pts+Rebs+Assists-125
Klay Thompson (GSW) Total Points+Assists
Over  22½  Points+Assists-120
Under  22½  Points+Assists-110
Klay Thompson (GSW) Total Points+Rebounds
Over  24½  Points+Rebounds-120
Under  24½  Points+Rebounds-110
Klay Thompson (GSW) Total Rebounds+Assists
Over  6½  Rebounds+Assists-115
Under  6½  Rebounds+Assists-115
Klay Thompson (GSW) Total Points
Over  20½  Points-110
Under  20½  Points-120
Klay Thompson (GSW) Total Assists
Over  2½  Assists+130
Under  2½  Assists-160
Klay Thompson (GSW) Total Rebounds
Over  4½  ReboundsEv
Under  4½  Rebounds-130
Klay Thompson (GSW) Total Made 3 Point Field Goals
Over  3½  3pt FGs+110
Under  3½  3pt FGs-140
Andrew Wiggins (GSW) Total Points+Rebounds+AssistsMoneyline
Over  24½  Pts+Rebs+Assists-105
Under  24½  Pts+Rebs+Assists-125
RotAndrew Wiggins (GSW) Total Points+AssistsMoneyline
893Over  17½  Points+Assists-120
894Under  17½  Points+Assists-110
Must Play
Andrew Wiggins (GSW) Total Points+Rebounds
Over  22½  Points+Rebounds-110
Under  22½  Points+Rebounds-120
Andrew Wiggins (GSW) Total Rebounds+Assists
Over  7½  Rebounds+Assists-135
Under  7½  Rebounds+Assists+105
Andrew Wiggins (GSW) Total Point
Over  15½  Points-125
Under  15½  Points-105
Andrew Wiggins (GSW) Total Rebounds
Over  6½  Rebounds+115
Under  6½  Rebounds-145
Andrew Wiggins (GSW) Total Made 3 Point Field GoalsOver  1½  3pt FGs-110
Under  1½  3pt FGs-120
Andrew Wiggins (GSW) Total Steals+Blocks
Over  1½  Steals+Blocks-140
Under  1½  Steals+Blocks+110
Jordan Poole (GSW) Total Points+Rebounds+Assists
Over  21½  Pts+Rebs+Assists-125
Under  21½  Pts+Rebs+Assists-105
Jordan Poole (GSW) Total Points+Assists
Over  18½  Points+Assists-125
Under  18½  Points+Assists-105
Jordan Poole (GSW) Total Points+Rebounds
Over  19½  Points+ReboundsEv
Under  19½  Points+Rebounds-130
Jordan Poole (GSW) Total Rebounds+Assists
Over  6½  Rebounds+AssistsEv
Under  6½  Rebounds+Assists-130
Jordan Poole (GSW) Total Points
Over  15½  Points-125
Under  15½  Points-105
Jordan Poole (GSW) Total Assists
Over  2½  Assists-170
Under  2½  Assists+140
Jordan Poole (GSW) Total Rebounds
Over  3½  Rebounds+130
Under  3½  Rebounds-160
Jordan Poole (GSW) Total Made 3 Point Field Goals
Over  1½  3pt FGs-170
Under  1½  3pt FGs+140
Jordan Poole (GSW) Total Turnovers
Over  1½  Turnovers-170
Under  1½  Turnovers+140
Winning Margin of Victory Prop Bets
Celtics to win by 1-2 pts    +1100
Celtics to win by 3-6 pts    +650
Celtics to win by 7-9 pts    +1100
Celtics to win by 10-13 pts    +1100
Celtics to win by 14-16 pts    +2000
Celtics to win by 17-20 pts    +2200
Celtics to win by 21 or more pts    +1600
Warriors to win by 1-2 pts    +1000
Warriors to win by 3-6 pts    +500
Warriors to win by 7-9 pts    +800
Warriors to win by 10-13 pts    +700
Warriors to win by 14-16 pts    +1200
Warriors to win by 17-20 pts    +1200
Warriors to win by 21 or more pts    +700
Double Result Betting
Celtics - Celtics    +240
Tie - Celtics    +2500
Warriors - Celtics    +600
Celtics - Warriors    +500
Tie - Warriors    +2000
Warriors - Warriors    +115
- Ean Lamb, Gambling911.com