A Georgia man sank about $20 into a cryptocurrency called Rocket Bunny and recently woke up to learn he was a trillionaire.

"I've been dabbling in the crypto and stuff now for maybe eight months and you know we found some of these, I guess it's just like play coins, things people make," said Chris Williamson.
"I woke up, it's like 9 a.m. and I always check my phone to check how my crypto to see how it's doing and I like looked at it, I'm waking up, and I'm just like, 'Naw, I'm sleeping," the Georgia nursing school student said. "I look at it again and I'm like… at that point I fall out of my bed literally, and I run to my desk and I'm logging into the Coinbase app and stuff and I'm talking to my friends, got him on the phone and I'm like, 'Dude, you need to help me figure out how to sell this now!' He's like, 'Chris, something wrong."
I'm gonna need someone to explain what the heck is going on and then write me a check. I got a mega yacht shaped like a penguin on standby. #cryptotrillionaire @RocketBunny2021 @coinbase @CoinbaseSupport @CoinbasePro pic.twitter.com/dyxKvx11WS

— Christopher Williamson (@Christo44044658) June 16, 2021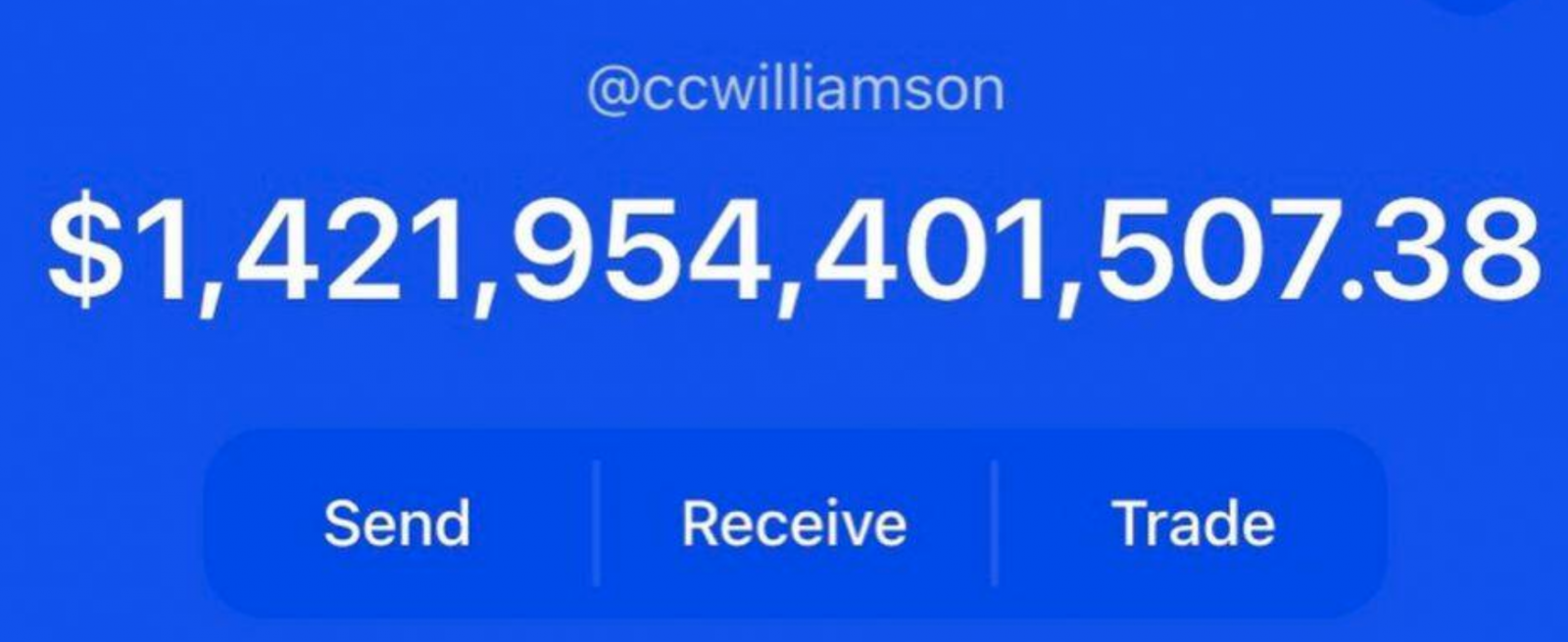 Williamson said he has been expecting the large sum to go away at any time, but instead, it has been growing over the past few days.
"I got a counter and I actually did a screen recording showing the number go up and up and up," he said.
Williamson said he is sure the whole thing is a glitch and for now his account is frozen, so he cannot withdraw, purchase, or trade while he waits to hear back from the company.
It should be noted that his friend, who lives in Jasper, Georgia bought the exact same coin but didn't experience a penguin-shaped mega yacht-buying windfall of crypto coin.
The CoinGeek Pulse Episode 48: Teranode future mapped out, gov't blockchain initiatives, and winning projects on BSV hackathons
At the recently held CoinGeek Conference in Zurich, Switzerland, Steve Shadders, Technical Director of the BSV Infrastructure Team and Chief Technical Officer at nChain, presented a live demonstration of a Teranode ramp-up. He used a visual dashboard to monitor its performance across different configurations and data loads.
The live demo's goal was to process a transaction within 500 milliseconds on the blockchain—the point where it is secure, confirmed, and irreversible. It is fascinating to think about the possibilities of something valuable taking place in that short period of time.
"What we're looking for is the point where latency starts to increase," Shadders said, adding, "And what happens when data builds up in a queue." Shadders initially set the "failure point" at 100 milliseconds between two machines. A few seconds later, the dashboard showed a transaction validity rate of around 25,000 transactions per second. He then demonstrated what happens with four machines. The test reached about 50,000 transactions per second on the BSV blockchain.
- Aaron Goldstein, Gambling911.com