Color of the Gatorade Bath Prop Bet Payout - Super Bowl 2023 - Chiefs-Eagles
Published on:
Feb/02/2023
Orange was seeing the most public betting action on the Gatorade Bath color prop for Super Bowl 2023.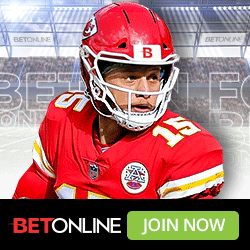 Of interest is that Clear/Water had been bet down in the 2021 Super Bowl between the Chiefs and Tampa Bay from 6/1 to 2/1 with most wagers coming in the Thursday and Friday just prior to the game.  Bettors obviously had no inside information as blue Gatorade had been doused on head coach Bruce Arians.
Blue was also used in last year's Super Bowl on the winning Rams.
Blue goes two straight and pays out $40 for every $10 bet here.
Color of liquid poured on winning coach
    Orange (+350)
    Blue (+400)
    Yellow/Green (+400)
    Red/Pink (+450)
    Clear/Water (+500)
    Purple (+750)
    None (+1000)
In this edition of BetOnline's All Acces show, Drew Butler will be joined by x2 Super Bowl Champion Jonathan Casillas to preview Super Bowl LVII and the early odds coming into the big game going down on Sunday Feb. 12th, when the Philadelphia Eagles face off against Patrick Mahomes and the Chiefs.
- Ean Lamb, Gambling911.com