SpankOdds is expected to be the hottest odds service on the planet and on Tuesday August 9 we got another teaser, this time for the charting capability feature.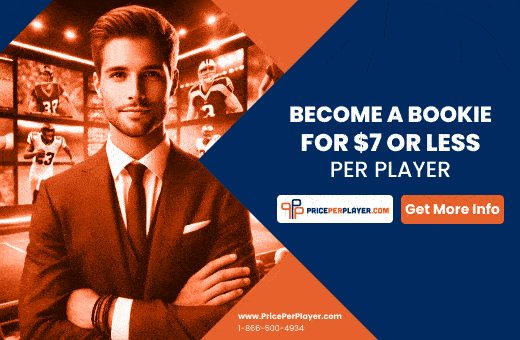 "This is not for the faint of heart," Spanky points out in the video.  "It is a pretty advanced topic."
But, Spanky points out, if you get it right, it's invaluable.
The chart column is essential and will aggregate all your bets.
"By game number you get set different warning limits and what not," Spanky says.
An example he provides is one in which he has $10 on the OVER, but he also has $700 on the UNDER.  
"I would save that and, instead of $700 on the UNDER it would now be $690 on the UNDER."
Spanky has this feature attached to a database that queries the file automatically.
Watch the video below for more.
Charting capability of SpankOddshttps://t.co/mVuS1nyIca

— SpankOdds (@spankodds) August 9, 2022
Four Players are Drawing a Double-Digit Percentage for Handle for NFL Offensive Rookie of the Year
Max Meyer, Editorial Content Writer for Caesars Sportsbook, reports that they are finding that only one first-round player ranks inside the top-5 for handle so far for NFL Offensive Rookie of the Year, Steelers quarterback Kenny Pickett (15.3% of handle). 
Falcons wideout Drake London opened as the +500 favorite, but he's been replaced by Pickett, at +650.  Pickett initially opened at 7-1 odds.
"I'd say this is a more wide-open market than usual just because none of these quarterbacks were viewed as elite prospects," said Adam Pullen, Assistant Director of Trading at Caesars Sportsbook. "It seems like Kenny Pickett is the only one who has a chance to play in most of the games this season. You'd think quarterbacks are more likely to win offensive awards, but if there's no one like a Trevor Lawrence who you know is starting Day 1, that definitely opens it up for other candidates."
Packers second-round receiver Christian Watson has seen his odds slashed six points to 10-1. The wide receiver is a product of North Dakota State and leads the way in handle (15.6%).
Four players are drawing double digit handle in this category. 
Sports betting Leads Are Dead?
Scott Asher, long time owner of HandicappingWebsite.com and sports betting lead strategist says finding leads has in fact changed.
His site finds 50 million leads, which translates into millions of conversions.
Finding leads by texts and emails is essentially dead, Asher advises.  Instead, it's all about social media.  Instagram and similar platforms allows you to direct message users, review their activities in life and customize your services to them.
"The guy breaking into the sports business, trying to find bettors has next to no chance of success sending a few emails or text blasting some free picks. Think to yourself, do you pick up the phone anymore? Email services and telecommunication companies have put into place very difficult hurdles to overcome to shut down attempts by these people and in some cases these attempts have serious legal implications."
Asher adds: "The ones that have learned to survive in the social media world have gone on to make money.. Old school Cappers just complain."
- Ean Lamb, Gambling911.com