Turf Classic Stakes 2012 Betting Odds
ShareThis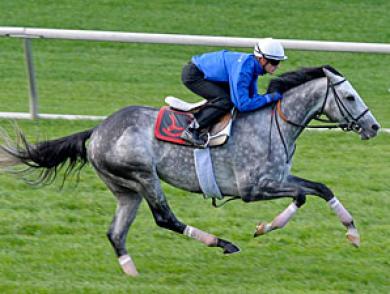 The Turf Classic Stakes 2012 betting odds were available online at Sportsbook. This is Carrie Stroup reporting for Gambling911.com and I will be with you around the clock reporting on all the latest Derby odds.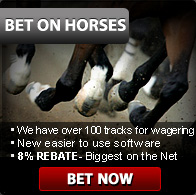 The Turf Classic, formerly known as the Early Times Turf Classic Stakes, is open to horses three years old and up. It is raced on turf at a distance of one and one-eighth miles and currently offers a purse of $500,000.
The favorite at 7/5 odds is Turallure.
Making his first start of the year, "he was a little bit sharper, which I kind of knew he would be, and he got beat by a pretty daggone nice horse," said Turallure's trainer, Charlie Lopresti, in an interview with the Daily Racing Form.
Turallure's rally wasn't as effective under regular rider Julien Leparoux, primarily a result of "inactivity".
"He said [Turallure] was getting a little bit tired at the end," Lopresti said.
That was earlier in April.
Let's take a look at all the Turf Classic Stakes 2012 betting odds below…
Al Khali
Boxeur des Rues
Brilliant Speed
Data Link
Doubles Partner
Get Stormy
Little Mike
Papaw Bodie
Slim Shadey
Turallure
Turbo Compressor
- Carrie Stroup, Gambling911.com Senior Reporter
Submitted by Carrie Stroup on Fri, 05/04/2012 - 18:06