Take Charge Indy Kentucky Derby Odds at 12 to 1
ShareThis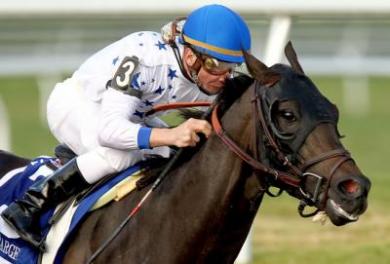 The best Kentucky Derby odds we at Gambling911.com could find for Take Charge Indy to win the 2012 Kentucky Derby were at BetDSI.com: 12 to 1. Some books were offering Take Charge Indy at 10 to 1.
What we like about this horse is his jockey, Calvin Borel. He's ridden three horses to victory in the Derby since 2007 and one in the Preakness Stakes.
In 2009 he managed to win both the Kentucky Derby and the Preakness Stakes aboard two different horses—Mine That Bird and Rachel Alexandra, respectively.
With Take Charge Indy, Borel will be riding from the number 3 post position, about two spots away from where he typically likes to be, so Borel is in his comfort zone here.
Oh, and the horse ain't so shabby either.
Take Charge Indy is coming in on the upswing with a Florida Derby win.
- Ean Lamb, Gambling911.com
Submitted by Ean Lamb on Fri, 05/04/2012 - 17:30