Tiger Woods US Open odds are the best we've seen for any golf tournament he's appeared in.  At nearly 5/1 odds, Woods would pay out $50 for every $10 bet at Sportsbetting.com (Submitted by Guest on, Jun/16/2010
Tiger Woods is hoping for a little déjà vu at this week's U.S. Open, and not the kind that involves recent disastrous post-scandal performances.
Submitted by Ean Lamb on, Jun/14/2010
Breaking News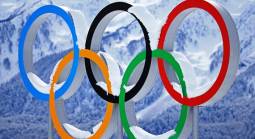 Gambling911.com has your Women's 1000M Betting Odds - Olympic Short Track Speed.
Gambling911.com has your Winter Olympics Nordic Combined Men's Individual Large Hill odds.
Perhaps, there is nothing that brings high returns in any selling experience than sex. Because many producers know this fundamental truth, whether it is music, TV show, writing a book, and even producing films, there is an inclusion of the slightest degree of sex also if it is not seen.