Calgary Flames Pay $2500 To Win 2009 Stanley Cup
ShareThis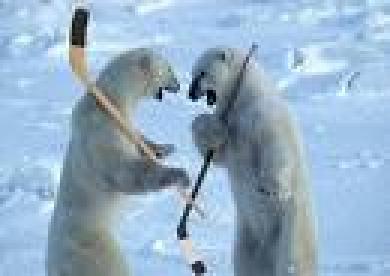 The Calgary Flames are heating up and this is great for sports bettors who can still get them at impressive odds to win the 2009 Stanley Cup championship at Bookmaker.com.
The payout right now would be $2500 for every $100 bet if the Calgary Flames were to win the 2009 Stanley Cup championship.  Only San Jose, Vancouver, Detroit and Anaheim are playing better or at the same level as the Flames.  
Calgary goaltender Miikka Kiprusoff's impressive play on his team's road trip isn't all that surprising. The play of right wing David Moss has been, however, according to the folks from Stats.com.
The Flames (16-10-1), tied with Vancouver for first place in the Northwest Division, have won five of their last six and seven of nine, including a 3-0 victory over the New York Rangers on Sunday.
Kiprusoff isn't the only Flame on a hot streak. Moss has scored in four straight games and five of his last six, giving him eight goals for the season -- doubling his total from 2007-08. He has 22 goals in his three-year career.
"He has certainly become a lot more confident the last four or five games," coach Mike Keenan said. "It's always that fine line of, 'Play me more and I'll play better, and play better and I'll play you more.' He's earned it."
Interestingly enough, the away team has won 8 of the last 10 in this series to date.
Ean Lamb, Gambling911.com
Submitted by Ean Lamb on Tue, 12/09/2008 - 16:18