A huge day is on tap in Paris as Roger Federer looks to move one step closer to winning the 2009 French Open for the first time.  French Open Men's Semi Final betting odds had Federer as a near even favorite at -150 requiring a US$150 bet to win US$100 (the initial bet plus winnings are paid should Federer walk away victorious).
Submitted by Alistair Prescott on, Jun/05/2009
If you thought it was too late to bet the 2009 French Open, guess again. 
Submitted by Alistair Prescott on, Jun/04/2009
Gambling911.com on Tuesday alluded to the fact that some of the US facing online gambling sites were offering Roger Federer with odds that would require a slight risk verses the reward (i.e.
Submitted by C Costigan on, Jun/03/2009
2009 French Open betting odds were still available even with the tournament approaching its conclusion in just a few more days.
Roger Federer remained a near even favorite.  Early on in the competition, Federer entered as a +350 second favorite to Rafael Nadal.  It should be noted that Nadal was ultimately beaten by Robin Soderling, who today would pay out $500 for every $100 bet at BetUS.com. 
Submitted by Alistair Prescott on, Jun/03/2009
Breaking News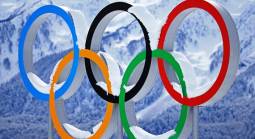 Gambling911.com has your Women's 1000M Betting Odds - Olympic Short Track Speed.
Gambling911.com has your Winter Olympics Nordic Combined Men's Individual Large Hill odds.
Perhaps, there is nothing that brings high returns in any selling experience than sex. Because many producers know this fundamental truth, whether it is music, TV show, writing a book, and even producing films, there is an inclusion of the slightest degree of sex also if it is not seen.