In just a few hours one of the better boxing matches to come around in a long time will take place.  Betting on the Oscar de la Hoya - Manny Pacquiao fight has been huge up to this point and the h
Submitted by Tyrone Black on, Dec/06/2008
This NBA betting preview for the Denver Nuggets vs.
Submitted by Tyrone Black on, Dec/06/2008
NBA betting odds on the Wizards vs.
Submitted by Tyrone Black on, Dec/06/2008
As the big +10 underdog, the betting public is all over the Alabama Crimson Tide as they arrive in Florida to play the Gators during Saturday's mid afternoon game.  This is already the most bet on
Submitted by Don Shapiro on, Dec/06/2008
Oklahoma -16.5 vs. Missouri is the line and this is Tony George with your free college football pick.
It boils down to Oklahoma who was given the nod by the BCS point system to represent the South division of the Big 12 after walking through both Okie State and pounding Texas Tech into the ground.  OU is playing as good of football as any team in the USA right now, and I agree with the call for them to represent the South. 
Submitted by Tony George on, Dec/06/2008
There is more to college football betting than just Florida vs. Alabama.  We also have the Missouri Tigers vs. Oklahoma Sooners.
Submitted by Dan Shapiro on, Dec/05/2008
There will be plenty of people in the Philippines betting on their native son Manny Pacquiao leading into Saturday night's big bout with golden boy Oscar De La Hoya. 
Submitted by Alistair Prescott on, Dec/05/2008
The Calgary Flames opened at -1.5 odds heading into St. Louis Friday.  Calgary has 29 points vs. St. Louis at 22 points overall.  Calgary is 9-1 vs. St.
Submitted by Ean Lamb on, Dec/05/2008
The Football Association has ended the investigation launched as a response to reports of unusual betting patterns in Norwich's Coca-Cola Championship game against Derby on 4 October.
Submitted by Guest on, Dec/05/2008
The New England Patriots vs.
Submitted by C Costigan on, Dec/05/2008
Breaking News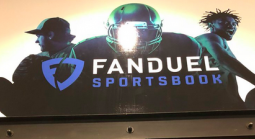 Upon further review, a New Jersey man will get his full $82,000 payout on a disputed $110 sports bet.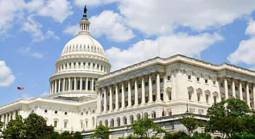 Congress is set to examine whether sports betting guidelines will be needed as more states legalize the activity.
Hit TV show Narcos took Netflix by storm in 2016 and 2017 and became one the most watched show in its history when 27.2 million people tuned in to watch season 3 in its first week.