Following a late afternoon collapse of Zynga's share price Wednesday, CEO Mark Pincus confirmed reports featured on Gambling911.com earlier in the week that the company will be offering "real money" online poker in the first half of 2013.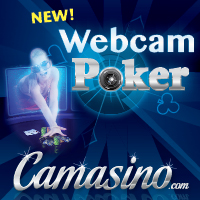 Pincus stated that the launch will be subject to individual country regulations.  "Real money" play may not immediately be available within the US, although some states have begun legalizing online poker while a bi-partisan measure is currently being considered at the federal level.  Sponsors of this legislation have suggested it will likely be attached to an upcoming bill. 
From VentureBeat.com: 
While 2 or 3 percent of Zynga's users spend money — $2 or $3 per user per month — in social casino games, online gambling is much more lucrative. Online gambling revenues often reach $300 per paying user per month.
Zynga's share price got hammered in after market trading
The company expected full-year EPS of 4 to 9 cents vs. estimates of 26 cents (for 2012).  Earnings were significantly less than those projections, however. 
The company reported earnings of 1 cent a share on revenue of $332 million.
Analysts had expected 5 cents a share on revenue of $344 million, according to an estimate from Thomson Reuters.
Since buying OMGPOP for about $210 million, Zynga's daily users have fallen from about 70 million to just more than 55 million.
Following trading, Zynga shares had dropped to an all time low at press time, falling by as much as 36 percent. 
- Aaron Goldstein, Gambling911.com Business