The Poker Players Alliance is reporting that a federal bill to legalize online poker could be presented as early as this month (May 2013).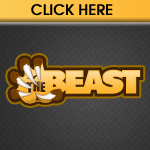 Rich Muny, the Vice President of the PPA notes: "Over the past several months, the fight for online poker has shifted towards the states and we have earned a few victories in those battles. New federal legislation is a result of state activity and a growing concern among Washington lawmakers that a state-by-state approach will leave consumers with a patchwork of laws, rules, and regulations.
"Undoubtedly, federal lawmakers are also eyeing the ability to raise revenue from online poker. PPA remains fully committed to pushing for legislation on every front: state, federal, and elsewhere. We welcome federal action and look forward to advocating for this in conjunction with current efforts in several states where legislation is pending or being considered. It is my hope that prospects of federal legislation will push state action, while imminent state action will propel the federal bill, resulting in a race to the top."
This news comes as states like Nevada and New Jersey have already begun to move forward with their own regulations following passage of intrastate measures two months ago.
In Nevada, the first US-based online poker room, UltimatePoker.com, began taking real money bets earlier in the month.
This week, New Jersey released its draft regulations that include the halting of an individual's ability to place bets once his or her deposit amount reaches $2500 along with age requirements whereby a bettor cannot be under 21 (the majority of Web gambling sites operating outside the US have an age requirement of 18).
- Gilbert Horowitz, Gambling911.com