Toby Maguire, who is best known for his role of Spiderman in that comic strip film franchise, has fully settled with victims in a highly publicized ponzi scheme involving Hollywood underground high stakes poker games.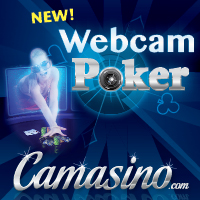 A hedge fund manager named Bradley Ruderman is currently in prison for operating the ponzi scheme, defrauding a number of clients.  He has admitted to losing $5.2 million at the poker tables in the past.   Maguire and other celebrities were known to have taken part in the games. 
Back in November, Maguire reportedly agreed to pay $80,000 to settle the lawsuit filed over more than $311,000 he was paid by a convicted Ponzi scheme operator in Texas Hold 'Em matches that included celebrities, businessmen and others".  Former "Welcome Back Kotter" star and professional poker player, Gabe Kaplan, has also agreed to pay $26,900 in connection to the scheme. 
"All of the poker cases are now resolved," bankruptcy trustee Howard Ehrenberg told The Post on Tuesday (May 15, 2012).
"We will recover approximately $1.75 million for the benefit of the creditors of the bankruptcy estate," Ehrenberg said.
"I assume that the poker winners who had to turn over money are not happy about it, but the settlements were fair in my opinion. "
 "The settlement of every poker related case without having had to incur the cost of taking any of them to trial means that the fund available for the victims has been maximized," Ehrenberg told Celebuzz.
Ruderman's victims, who filed 22 lawsuits, reclaimed a healthy chunk of the $5.2 million they had sought.
- Jagajeet Chiba, Gambling911.com