Senate Majority Leader Harry Reid is reportedly seeking opportunities to pass through a controversial Internet poker bill during a short window of time known as the Lame Duck Session. 
The National Conference of State Legislatures is unhappy that Reid's bill calls for federal control over the industry with his home state of Nevada acting as the ultimate beneficiary. 
"The National Conference of State Legislatures (NCSL) believes the federal government must respect the sovereignty of states to allow or to prohibit Internet gambling by their residents." It went on: "NCSL requests Congress consider the perspective of the states as it examines this issue and asks that it involve state legislators in any federal efforts that seek to reform the regulation of online gaming."
From The New American:
The federal legalization would effectively take authority away from state governments because under the Supremacy Clause of the Constitution, when states and the federal government both exercise authority in a legislative area, the federal government's rights supersede state governments.
And it's not just the individual states that are unhappy with Reid's efforts, as explained by The New American:
Another organization, the North American Association of State and Provincial Lotteries (NASPL), whose members include Canadian provinces as well as American states, has warned of potential harm from Reid's proposal. Margaret DeFrancisco, chair of the Government Relations Committee of that organization states:
It's all money that the states absolutely rely on…. We don't want to be restricted by the federal government telling us what gaming policy should be in the states…. The summary that we have seen is not terribly friendly to lotteries.… It's very restrictive. We don't want and we don't need any federal legislation concerning lotteries. Period. 
She also notes that the proposal seems intended just to help Reid's home state: "This seems to be something just for Nevada. But for lotteries, we represent almost all of the country."
[Advertisement:  Camasino allows free play online poker with your friends via webcam and/or avatar creation.  Play for real money if you like outside the US]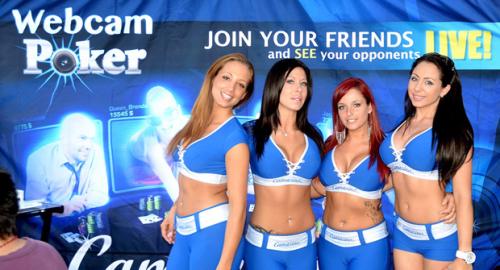 Most of the firms pumping money into lobbying efforts for the federal legislation are based out of Nevada.  States like New Jersey and Delaware are also interested in acting as hubs for Internet gambling companies. 
James Kosta of 3G Studios tells Gambling911.com that Nevada needs to be at the forefront of the Web gambling industry, pointing out their expertise in regulating existing casino operations.  But even Kosta is skeptical about the Reid and Senator Dean Heller (R-Nev) proposed legislation. 
"We work closely with Reid and Heller," Kosta told Gambling911.com.  "The bill gives Nevada a head start. Only states that have a proven history of regulating gaming should get into this. States that haven't had experience in regulation would be an absolute mess. Nevada is considered the gold standard in terms of gaming control. Even speaking to the European operators, they say the same thing.
"But for my company, I am a little fearful because federally legalized gambling, if it goes through establishing a poker commission and that sort of thing, it will become a mess. It will be extremely expensive. You will only see the biggest players. We would like to see a state-led process. The only thing that Reid and Heller are arguing is whether the bill should go through the House or Senate first.
"Delaware has just approved online gambling, but as they are a state with a population of only 947,000 people, they have to come up with $15 million a year for the regulation. So people in the state are saying, 'Why don't we just partner with Nevada?' We say, if you are certified in Nevada, you are certified here. Believe it or not, there are over 10 states in negotiations with Nevada to create reciprocity. I think that is the way we are going to go, state compacts."
- Ace King, Gambling911.com