NBC Heads Up Championship
NBC Heads Up Championship
By winning the 2011 National Heads-Up Poker Championship Sunday at Caesars Palace, Erik Seidel surpasses Daniel Negreanu as poker's top earner of all time (in live tournaments).
Submitted by Ace King on, Mar/07/2011
UB.com introduces a low $10+1 buy-in Heads Up match to run alongside the $1,000 entry Annie Duke Heads Up Challenge, with Team UB's Annie Duke set to host and play in both buy-in levels.
UB.com's Annie Duke Heads Up Challenge returns this Sunday, May 30th at a new time of 14:30 ET, revamped and repositioned as a 'double header', with two separate events running in tandem, offering two very different buy-in levels, and both to be hosted by the 2010 National Heads Up Poker Champion, Annie Duke.
Submitted by Guest on, May/26/2010
Celebrity Apprentice runner-up Annie Duke, actor Don Cheadle and the best poker pros in the world are the featured participants competing for the $500,000 first-place prize in NBC's 6Submitted by Guest on, Apr/14/2010
ANNIE DUKE WINS NBC'S NATIONAL HEADS-UP POKER CHAMPIONSHIP PRESENTED BY
GODADDY.COM
Submitted by Payton on, Mar/08/2010
Doyle Brunson has bowed out of the NBC Heads Up Poker tournament, but he leaves having made it all the way into the Elite 8.
Submitted by Guest on, Mar/07/2010
The Clubs and Spades brackets were finished in less than an hour. Erik Seidel, after never winning a match in five years, advances to the semifinals after defeating Peter Eastgate.
Submitted by Guest on, Mar/07/2010
The NBC Heads-Up Poker Elite Eight Sunday schedule was released in the morning.
Submitted by Guest on, Mar/07/2010
2008 World Series of Poker Main Event champ Peter Eastgate is the first player to advance to the quarterfinals, besting 2006 Main Event champ Jamie Gold.
Submitted by Guest on, Mar/07/2010
Hall of Famer Doyle Brunson moved on to the Round of 16 as he defeated actor Don Cheadle in the second round.
Submitted by Guest on, Mar/06/2010
Chris Moneymaker defeated Leo Wolpert in their second round match in less than 10 minutes.
Submitted by Guest on, Mar/06/2010
In the Hearts Bracket:
Phil Hellmuth makes it into the second round of the Heads-Up Championship as he defeated Howard Lederer for the first win in the Hearts bracket.
Dolye Brunson defeated Brock Parker and Chris Ferguson defeated qualifier Annette Dworski in the Spades Bracket. Ferguson will play the winner of Kara Scott and Dennis Phillips while Brunson will face the winner of JP Kelly and Don Cheadle.
Allen Cunningham defeated Jesper Hougaard, Eli Elezra beat Greg Mueller and Dennis Phillips outlasted Kara Scott. All three head into the second round.
Submitted by Guest on, Mar/06/2010
Breaking News
FanDuel will become authorized gaming operator of the NBA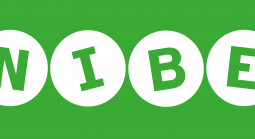 While its parent company entered the New Jersey online gambling market last June, Unibet will be making its debut shortly.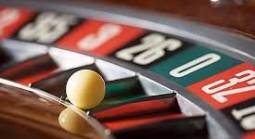 Gambling revenues have dipped at Massachusetts' casinos for another month.