A new online poker room is set to go live next month (February 2013). Infiniti Poker began beta testing in November and will open to the public, becoming the first Web card room offering both Bitcoins and other currencies.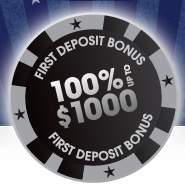 Founder and CEO Michael Hajduk has partnered with a leading online Bitcoin wallet to create an interface that is "really friendly" with "quick payout times," according to a PokerFuse.com interview conducted with Hajduk back in October.
Haiduk considers the Bitcoin option among the safest payment methods for US-based poker players.
"Because we're using Bitcoin, we're not using U.S. banks—it's all peer-to-peer," Hajduk told BusinessWeek.com in regard to fears over potentially breaking current US laws. "I don't believe we'll be doing anything wrong.
"In the worst case scenarion, if [the DOJ] seize our domain name your Bitcoin will be safe because there's no central authority controlling the currency and thus it cannot be frozen by any third party."
While still far from being mainstream, Bitcoin's can now be purchased for cash at 700,000 U.S. locations, including participating Wal-Mart, Duane Reade, and 7-Eleven stores. A company called BitPay recently received over a half million dollar investment and hopes to become the new "PayPal" for the virtual currency.
Americans will only be allowed to play for real money using the Bitcoins alternative currency while those around the world can utilize a whole host of other options including credit cards and eChecks.
- Aaron Goldstein, Gambling911.com