The Nevada Appeal was featuring a two-part series on the Silver State's push to bring legalized online poker to its residence and those visiting such gambling Meccas as Las Vegas and Reno.  Be sure to follow Gambling911.com on Twitter for the latest updates as they relate to Delaware's vote this week to legalize online poker.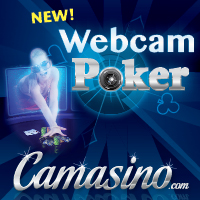 One of the first Web poker enterprises to receive approval from the Nevada Gaming Board this past week was Bally and its IGT arm.
David Altaner noted the following:
Bally CEO Richard Haddrill said his company has contracted with the Golden Nugget casino to provide an Internet poker product. He said that he expects it to be ready for the public by the end of this year or early 2013 after routine testing and inspections from state regulators. Bally is offering its iGaming platform technology and content to casino operators. The platform features open architecture, which enables operators to choose from best-of-breed content from a multitude of providers. The iGaming platform is also designed for mobile integration and is ready to accommodate, when authorized, online wagering beyond poker, such as casino table games, video slots, bingo, social, and sports wagering.
IGT executive Robert Melendres said IGT is also on track to provide the new systems to customers.
The company has said it expects ultimately to create some 400 jobs, though not all in Nevada.
Altaner points out the problem with Nevada intrastate-only online poker, there just aren't enough people in the state to sustain the industry, especially with the vast amount of competition expected (there are over 30 applicants being mulled over at the present time). 
Significant growth won't come until other states start approving online gambling, according to David Schwartz, director of the Center for Gaming Research at the University of Nevada, Las Vegas.
Nevada must be able to pool its players quite possibly with those residing in California, a state that has nearly 38 million people compared to Nevada's barely 3 million.
Meanwhile, on Tuesday (June 26), the Delaware state Senate will vote on whether to legalize Internet poker in that state.  It has already expressed an interest in forming compacts with both West Virginia and Rhode Island. 
- Gilbert Horowitz, Gambling911.com