2009 World Series of Poker Europe
2009 World Series of Poker Europe
The World Series of Poker 11-time bracelet winner, Phil Hellmuth, will be making his grand appearance this year's World Series of Poker Europe on Saturday, September 26th, 2009 at The Casino of the
Submitted by Ace King on, Sep/23/2009
You don't have to wait outside of Buckingham Palace to spot royalty in London.
Submitted by Guest on, Sep/23/2009
The 2009 World Series of Poker Europe begins Friday September 18 and the action should be exciting.  Last year we witnessed one of the best known pros, Daniel Negreanu, go deep finishing fifth.  Russian player Ivan Demidov made it to the WSOP and WSOPE Main Event Final Tables in 2008.  John Juanda won it all.  And two years ago at the WSOPE premiere, we witnessed the youngest poker player even, Annette Obrestad from Norway, win a bracelet. 
he first event will be a £1,000 no-limit hold'em (event No. 1), and it will begin at noon BST (4 a.m. PDT).
Submitted by Ace King on, Sep/17/2009
The World Series of Poker Europe will begin in around two weeks.  This will be the third year of this coveted event, which last year drew in the same number of players as 2007. 
The WSOPE kicks off in London on September 17th. Four WSOP bracelets will be awarded during the series.  The Main Event will kick off on September 26th and will feature some of the top players in the world.
Submitted by Guest on, Sep/10/2009
There's nothing more synonymous with the World Series of Poker than Doyle Brunson.
Submitted by Guest on, Jul/14/2009
We're pretty sure that Patrik Antonius hasn't gotten much sleep the past few nights thinking about his lost chance at the 2009 World Series of Poker.  It's not that he busted out early.  Patrik A
Submitted by C Costigan on, Jul/09/2009
So what will the 2009 World Series of Poker winnings look like when all is said and done?
Imagine these numbers: 
Submitted by Ace King on, Jul/07/2009
The $50K H.O.R.S.E event got under way this weekend but very few players straddled up.
Submitted by Guest on, Jun/29/2009
Breaking News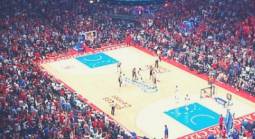 The struggling Los Angeles Clippers head to Texas on Sunday evening to take on the San Antonio Spurs.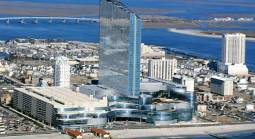 ATLANTIC CITY — It's been more than a week since it was revealed Ocean Resort Casino would be changing hands, and there's still no word on what company is taking over.
Mississippi casino revenues rose in 2018, with patronage noticeably increasing beginning in August, after the state legalized sports betting.