Carrie Stroup here with your Baylor vs. SMU betting line for Week 1 College Football 2015.
Submitted by Carrie Stroup on, Sep/02/2015
Breaking News
Here are today's headlines in the world of gambling and sports betting as they happen - Wednesday June 26, 2019.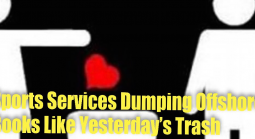 The popular sports handicapping website Picks and Parlays is the latest to remove offshore sportsbook ads in favor of legal betting sites in both New Jersey and Nevada.
A 6.2 magnitude earthquake hit the border of Costa Rica and Panama overnight Wednesday.  Costa Rica is home to several dozen online sportsbooks, casinos and Pay Per Heads.