Carrie Stroup here with your Baylor vs. SMU betting line for Week 1 College Football 2015.
Submitted by Carrie Stroup on, Sep/02/2015
Breaking News
Here are today's headlines in the world of gambling and sports betting as they happen - Thursday August 22, 2019.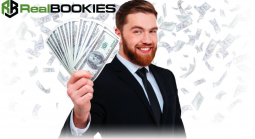 There is one way and one way only to grow your sportsbook business and that's through the use of a com domain and logo. You must have an online presence if you want to be effective on any level and if you care about making a six-figure income.