Could Be a Positive Catalyst for BORGATA, BYD & CZR
Maintaining Existing Recommendations
*       Online Gaming. In our opinion, New Jersey politicians are finally taking significant steps to revive the state's ailing gaming industry, while increasing state tax revenue. The State Assembly and State Senate approved a bill authorizing online gaming and put it on the desk of Gov. Chris Christie. If the governor approves the bill, it would allow existing casino licensees to offer all casino games (i.e., poker, roulette, baccarat, blackjack, craps, slots, mini baccarat, red dog, pai gow and sic bo) online to New Jersey residents. The proposed tax rate is 10% on gross Internet gaming revenue. According to various press reports, Gov. Chris Christie could make his decision in the near term. Gov. Christie previously vetoed a similar online bill, and recently stated that he is concerned that the legislation would not help Atlantic City and could lead to problem gambling. In our opinion, this is one of the last chances the governor has to provide a lifeline to Atlantic City casinos, as we believe the size of the online market could be almost half of the existing New Jersey gaming market's revenue. Opponents of the bill believe online gaming will lead to job losses at brick-and-mortar casinos. We beg to differ, as we believe online gaming sites operated by state casino operators will lead to job creation and drive visitation to Atlantic City. Companies should be able to cross market their online offerings with their gaming and non-gaming amenities, providing a significant advantage over Delaware, Pennsylvania and New York gaming facilities.
*       Potential Market Size. According to our estimates, we believe the online gaming industry in New Jersey could grow to $1.5 billion over the next five years, providing up to $150 million in annual tax revenue to the state. In the near term, we believe the New Jersey online market could generate between $650 million and $850 million. Our near-term analysis assumes 5.8 million adult players and a per-capita annual online spend of $111-$149.
Scroll Down For More...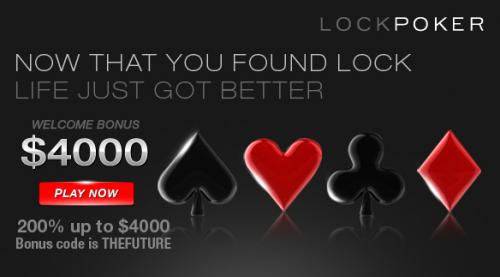 *       Who stands to benefit? We believe all New Jersey license holders will benefit, but properties with strong brands and gaming facilities will likely see the most upside. In our investment universe, we believe Borgata (owned by BYD/MGM) and Caesars Entertainment Corp have the most to gain if this online legislation would come to fruition. We believe BORGAT and CZR could capture up to a 50% market share on a combined basis. Under these assumptions, we believe gross online gaming revenue could range between $162.5 million and $212.5 million for each of the two companies. We believe EBITDA margin could run around 50%. Therefore, we estimate potential EBITDA generation of $81.3 million to $106.3 million for both CZR and BORGAT. LTM EBITDA at BORGAT was $140.8 million and $1.8 billion at CZR HoldCo.
*       Bill A2578 Summary Details. The current bill would authorize Internet wagering at Atlantic City casinos to enable New Jersey residents to place wagers on casino games through the Internet. The details are as follows:
(1)     all games, including poker, which may be played at a casino, as well as variations or composites thereof, may be offered through Internet wagering;
(2)     all equipment used by a licensee to conduct Internet wagering, including but not limited to computers, servers, monitoring rooms and hubs, must be located either in a restricted area on the premises of the casino hotel or in a secure facility inaccessible to the public and specifically designed for that purpose. All Internet wagers would be deemed to be placed when received in Atlantic City by the licensee, regardless of the player's physical location within the state; any intermediate routing of electronic data in connection with a wager would not affect the fact that the wager is placed in Atlantic City;
(3)     to participate in Internet wagering, a player must be physically present in New Jersey whenever a wager is placed by that player;
(4)     each licensee that conducts Internet wagering must be able to verify that a player is physically present in New Jersey when placing a wager; the division must confirm on a continuing basis that a licensee's equipment is able to verify that the player is physically present in the state when placing a wager;
(5)     Internet wagering in the state would be subject to the provisions of, and preempted and superseded by, any applicable federal law;
(6)     an annual tax would be imposed on Internet wagering gross revenue in the amount of 10%, which would be paid into the casino revenue fund; the 8% tax on casino gross revenue would not apply to Internet wagering gross revenue; and the investment alternative tax would apply to Internet wagering gross revenue, except that the investment alternative tax on this revenue would be 5% and the investment alternative would be 2.5%, with the proceeds used as provided by law;
(7)     it would be lawful for a casino licensee to provide marketing information by means of the Internet to players engaged in Internet wagering and to offer players incentives to visit the licensee's casino in Atlantic City;
(8)     there would be required features to assist problem gamblers and potential problem gamblers; and
(9)     there would be an annual fee for Internet wagering permit holders for the initial permit and permit renewal to cover the costs of regulation by the commission and the division, with the initial fee to be at least $200,000 and the renewal fee to be at least $100,000.
Investment Recommendations
*       BORGAT Recommendation. We believe Marina District Finance Company, Inc.'s (BORGAT) senior secured notes provide the most liquid total return opportunity for investors in our gaming universe at the highest margin of safety. In our opinion, the capital structure is oversold due to fears surrounding Hurricane Sandy and near-term revenue cannibalization from Revel and other local regional casinos. Marina District Finance Company's 2018 senior secured notes have a current yield of 11.3%, well in excess of the High Yield Index. In our opinion, BORGAT's notes are attractive for the following reasons:
-       the credit is free cash flow positive;
-       the company could receive a property tax adjustment in 2013;
-       there is the potential for online gaming or sports betting within the state's borders;
-       there are no significant maintenance covenants;
-       there is an established database;
-       there are no near-term maturities; and
-       there is a pari-passu secured bond structure.
Risks to our call include gaming expansion in northern New Jersey, the inability to lower the fixed-cost base and the lack of future property tax relief. Overall, we are maintaining our outperform recommendation on the notes.
*       BYD Recommendation. We are maintaining our outperform recommendation on BYD's senior notes due 2018 and 2020 and its senior subordinated notes due 2014 and 2016. We favor the company's portfolio diversification and future free cash flow generation. We believe management has taken and will continue to take steps to deleverage the company's balance sheet. Other possible deleveraging events include the purchase of Borgata equity at a deleveraging multiple and/or the sale of Echelon and/or the Dania Jai-Alai land and/or other tuck-in acquisitions and management contracts. We are also maintaining our outperform recommendation on the 8.375% senior notes due 2018 issued under the Boyd Acquisition Sub, LLC, subsidiary.
*       CZR Recommendation: We are maintaining our existing recommendations on Caesars Entertainment Operating Company, Inc.'s bonds, as we remain uncomfortable with the operating company's leverage and interest coverage profile, as well as the prospect of increased gaming competition throughout many segments of CZR's portfolio in 2012 and 2013. However, elevated bond yields and an extended maturity profile offset our fundamental concerns and drive our market perform recommendation on the first- and second-priority notes. We are maintaining our underperform recommendation on CZR's unsecured bond tranches due to the amount of secured debt ahead of the notes. Risk factors include the following: 1) debt exchanges, 2) high unemployment, 3) flooding, 4) higher taxes and 5) smoking bans.
*       MGM Recommendation. We are maintaining our market perform recommendation on the senior and senior subordinated notes. Our recommendations are driven solely by relative value, as we remain constructive on the future of the company's asset portfolio. A challenging demand environment in Las Vegas, coupled with slowing demand in China, raises a concern that MGM's deleveraging story will take longer than anticipated. MGM's 2013 Las Vegas Strip guidance remains optimistic and underpins our market perform recommendation on the company's unsecured debt. Las Vegas room supply should remain below historical averages, providing existing operators with attractive pricing power for the next 3-5 years, although a significant slowdown in VIP table demand and leisure spend could mitigate favorable room supply dynamics. We believe there is a high likelihood that MGM China's Cotai project could exceed the company's budget of $2.5 billion, as labor supply could fall well below demand as four to five large-scale casino developments are expected to be under construction during the next 3-4 years in Cotai. While the company's fundamental and credit outlooks have improved, we believe it will be challenging to outperform the high-yield market from existing levels.
Dennis M. Farrell Jr.
Managing Director
High Yield Gaming, Lodging, & Leisure Research