We knew it was going to happen sooner or later, probably just not sooner.  The US Government has announced it will begin regulating the popular virtual currency Bitcoin in an effort to curb money laundering activities.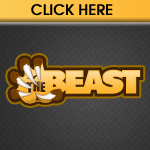 Bitcoin was just starting to catch on with a handful of online gambling operators.  Previously, the currency had a dubious reputation for use in online drug transactions and for illegal downloads.
On Monday, the U.S. Treasury's Financial Crimes Enforcement Network (FinCEN) released its first "guidance" as to how "de-centralized virtual currencies".
From the Wall Street Journal:
The U.S. is applying money-laundering rules to "virtual currencies," amid growing concern that new forms of cash bought on the Internet are being used to fund illicit activities. The move means that firms that issue or exchange the increasingly popular online cash will now be regulated in a similar manner as traditional money-order providers such as Western Union Co. They would have new bookkeeping requirements and mandatory reporting for transactions of more than $10,000. Moreover, firms that receive legal tender in exchange for online currencies or anyone conducting a transaction on someone else's behalf would be subject to new scrutiny, said proponents of Internet currencies.
From ZeroHedge.com: 
The bloodhound of the Federal Reserve has now turned its attention toward BitCoin, and will not stop until it crashes both its value to end-users, and its utility, in yet another attempt to force the USD, and other fiat, upon global consumers as the only forms of allowed legal tender.
"We are beyond the stage where this was just funny money and a fun online thing. This is used as a currency," Nicolas Christin, associate director of Carnegie Mellon University's Information Networking Institute, told the Wall Street Journal.
- Aaron Goldstein, Gambling911.com