Pinnacle Entertainment Acquires Heartland Poker Tour
ShareThis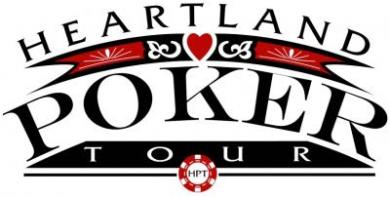 LAS VEGAS — (Associated Press) - Casino operator Pinnacle Entertainment Inc. is buying the owners of a televised poker tournament, the Heartland Poker Tour, so it can work the poker matches more closely into its casinos and expand the tournament.

Pinnacle, which owns six casinos, said Friday that it's buying Federated Sports & Gaming Inc. and Federated Heartland Inc., but did not say how much it was paying.
The Heartland Poker Tour appeared in 15 states in last year and the tournament was broadcast in the U.S., Europe and the Caribbean. Two of Pinnacle's St. Louis casinos hosted events in March.
The company, which is based in Las Vegas, owns casinos in Louisiana, Missouri and Indiana, as well as a racetrack in Ohio.
Buying the tournament's operators will give Pinnacle a strong poker brand, and will boost the company's online gaming efforts, said Pinnacle CEO Anthony Sanfilippo in a statement on Friday.
Submitted by Guest on Fri, 06/15/2012 - 11:48