The National Football League may hate gambling but that hasn't stopped one of its storied franchises, the Washington Redskins, from throwing their support behind a controversial casino expansion in their home state of Maryland.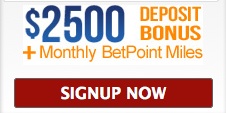 Yeah it's true.
While the NFL and other professional sports leagues are in the process of suing the state of New Jersey to stop it from allowing sports betting, the Washington Redskins are out there full force urging residents to vote for Question 7, which allows for a new casino in Maryland's Prince George's County.
"As members of the Prince George's County business community, we see it as our obligation to speak out in support of major economic development initiatives," said Dennis Greene, president of business operations. "We believe Question 7 represents a tremendous opportunity ... to create thousands of good-paying jobs, increase funding for public schools, and help provide dollars for other critical state and local government services."
Thus far, more money has been poured into the Maryland gambling campaign by various interest groups on both sides than the entire 2008 Governor's race combined.
- Aaron Goldstein, Gambling911.com