CEO forces staff to drink liquid concentrate forms of coffee while she insists on having her's freshly ground.  Does not talk to employees face-to-face.
As if the situation weren't complicated enough with a proxy battle underway at IGT, the world's largest slots manufacturer employees have begun reaching out to Gambling911.com offering their own personal horror stories as to what it is like working for the beleaguered gaming firm.
"My relationship with IGT as an employee is similar to how a battered wife sees her marriage to an abusive husband," writes Bill, whose real identity we will keep anonymous.  "I can boil it down to, 'I want to leave, but I have no place else to go'."
Bill notes that he must abide to a highly restrictive non-compete clause as part of his employment contract. 
"I can't simply go to another gaming company.  The harsh truth is that only other gaming companies hire people that do what I do.  I'd love to leave, but I can't."
Investor Jason Ader is attempting to wrestle away control of the firm from current CEO Patti Hart.  He has asserted that Ms. Hart continues to mismanage the company and some employees, like Bill, appear to be backing up this notion. 
"This non-compete (contract) hasn't stopped my braver co-workers, who have no dependents, from quitting without having a job lined up," Bill said.  "In fact they said that they would rather be unemployed than face the stupidity of their current management.
"As if that wasn't bad enough, I have spent the last few years dealing with a CEO who has no regard for her employees, and treats them with a sense of deep and savage contempt and a false sense of compassion."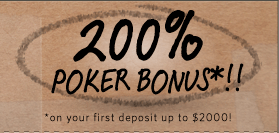 "I recently read a magazine article in which my CEO, Patti Hart, was featured. The female journalist gushed about the wonderful IGT coffee maker around which Ms. Hart hangs. As a member of the non-executive team, I can't recall seeing such a coffee maker in the break rooms or cafeteria. My break room's coffee comes in liquid concentrate in frozen cartons. Patti's coffee is freshly ground.
"The coffee maker is a symbol of what is all wrong at IGT. It just shows how far removed Patti Hart is from daily life at IGT. Patti Hart once told her employees in a recorded video, 'It is too expensive and difficult to reclaim market share.' She also once remarked in an internal online Q & A , 'Executives need business class travel, because when they arrive at a destination, they are expected to hit the ground running and be immediately productive'.
"I can't help but wonder if Patti Hart is good for IGT shareholders? I think not. Patti sends the employees tons of emails about the current IGT proxy fight. She tells us she wants transparency and for us to understand what is going on."
Hart and IGT Management have blocked access to all of Ader's websites, Gambling911.com reported last week.
"This is the CEO who blocked RescueIGT.com within the IGT corporate network, not just by employees but also visiting guests on the corporate WiFi," Bill tells us.
"This is the same CEO who dictated that the public tracking of N-1GT, the corporate jet, be ceased once it was discovered that it made trips to Aspen and the Caribbean during vacation periods.

"This is the same CEO who removed the question and answer forum so that employees could no longer ask executives questions regarding issues that affect employees and IGT business.

"This is the same CEO who speaks to her employees via videos and emails, but never in person.

"Sigh, our company is supposed to be a gaming company. If that is so, why is it none of our senior executives come from casinos or have any industry experience? What can the former CEO of Taco Bell, Greg Creed, tell me about slot machines? What can the former Chief Sales Officer of Sprint Nextel, Paget L. Alves, tell me about player tracking? Can any of our board of directors:
·      Compute house advantage?
·      Read the math tables for a slot machine?
·      Determine if a slot game is fun for a player?
·      Explain optimal strategy in video poker?
"Unless they were mentored or raised in my industry, they wouldn't begin to know how to answer those questions. In fact I would ask any business journalist to ask our senior executive staff or members of the board of directors these same questions.
"Inside the halls of IGT we regard Patti Hart as a fairy tale style villain. Depending upon who you ask she is the fire breathing dragon that inhabits the castle tower. Some of us employees regard her as the insane sledge hammer wielding Annie Wilkes in Stephen King's "Misery" as portrayed by Kathy Bates. Instead of hobbling our legs, she hobbles our stock price and reduces our benefits.
"Multiple times a month, I get an email from our IGT leadership reminding me about the IGT Code of Conduct. Funny... I can't see how any of the shennigans by our CEO in this proxy fight would be considered good conduct."
The employee made reference to a recent email sent out by Hart and her cronies, lambasting IGT's former Chairperson, Charles Mathewson. 
"The manner in which she has gone after Mr. Mathewson, the grandfather of slot machines, is despicable. Mathewson is the wise fatherly figure of this industry. At best Patti is a newbie. She has yet to earn her spurs.
"Who will she go after next? A member of the Gaughan family (who run South Point Casino in Las Vegas)? Or perhaps she would like to teach the Fertitta family how to run a property? I think her knowledge would be barely be worth a minimum table bet at Terrible's Casino.  I'll take those odds at the sports book!"
- Jagajeet Chiba, Gambling911.com