Horseshoe Casino in Cleveland Expected to Attract 5 Million Per Year
ShareThis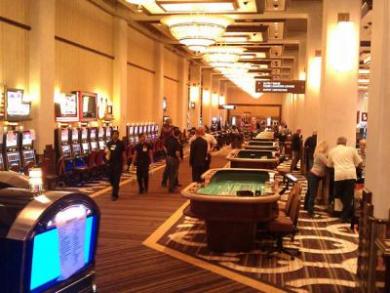 Rock Gaming executive Nathan Forbes says his firm believes that the Horseshoe Casino in Cleveland will attract around 5 million visitors per year. Rock Gaming is a majority partner in the new venture.

The casino on Public Square will open to the public at 9:30 p.m. on May 14 after an early-evening VIP reception and stay open 24 hours a day, seven days a week thereafter.
At a media tour on Wednesday, Mr. Forbes showed off his company's $350 million investment in refurbishing 300,000 square feet on four floors of the landmark Higbee Building and filling it with 2,100 slot machines, 63 gaming tables and a 30-table World Series of Poker room.
- Aaron Goldstein, Gambling911.com
Submitted by Aaron Goldstein on Wed, 05/09/2012 - 14:07