Delaware's hopes of getting the U.S. Supreme Court to help expand sports betting in the First State may be a long shot.
Widener University law professor Michael Goldberg says the state's effort to get the nation's highest court to overturn the Third Circuit Court of Appeals August decision that left Delaware with only parlay bets on NFL games may have a difficult time getting on the Supreme Court docket.
Statistically, the Supreme Court takes only a small percentage of the cases its asked to hear, but Goldberg says that's not the only hurdle Delaware faces.
"When you take a look at the type of cases the Supreme Court does decide to hear, usually they're cases of broad national importance, on the one hand or cases that might be dealing with a relatively narrow issue, but an issue that applies across the country and where the different regional Courts of Appeals have reached different decisions. It's quite common for the Supreme Court to hear a case to resolve what they call "a split in the Circuits." said Goldberg, "But neither of those situations are presented by the Delaware case."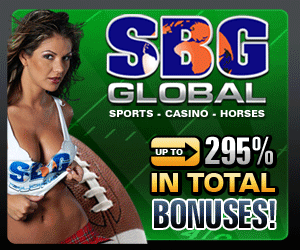 Delaware officials have suggested they will present new arguments in their petition,  hinting the state may pursue a states' rights angle.
"I'm not sure if its really a states' rights, as much as it is a question of interpreting the meaning of the statute (The Professional and Amateur Sports Protection Act, which bans sports betting)  to begin with." said Goldberg, " They could pursue the states' rights angle  and certainly among the more conservative Justices on the Supreme Court, that's an argument that might appeal to some of them, if it gets that far."
Goldberg does believe there is a more unconventional argument Delaware could make, a procedural question about the Third Circuit's decision to pass over the question before it in August, the NFL's petition for an injunction against Delaware starting sports betting until a full trail was held on the merits of the case.
"The Third Circuit skipped over that procedural issue and went right to the merits of what's the proper interpretation of the statue."said Goldberg,  " That might provide a litle bit of a narrow procedural window to attack what the Third Circuit did by not sending the case back to the trial judge to address the full merits."
Delaware is expected to file its petition with the Supreme Court by the end of the month.