Darren Rovell, now with ESPN, questioned a call Thursday night during a division meeting between San Francisco and Seattle that no doubt infuriated a large number of bettors, unless of course you happened to be on the other side of this situation.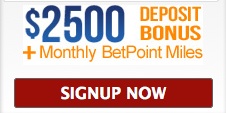 Every week, seemingly meaningless actions on the field of play affect gambling spreads. A late touchdown for a team that is getting blown out or on a buzzer-beating 3-pointer for a team that had already won the game.
But rarely does a coach decide whether the bettors win or lose.
That's exactly what happened on Thursday night as San Francisco 49ers head coach Jim Harbaugh elected to decline a safety and instead take over on downs with 43 seconds to go, so as to not even give the Seattle Seahawks a chance to get the ball back.
"I have never seen that," tweeted longtime Las Vegas bookmaker Jay Kornegay, who now runs the race and sports book at the Las Vegas Hotel. "Crazy to see that with the cover on the line."
John Avello, head of the race and sports book for the Wynn in Las Vegas, told Rovell that the reaction to what transpired Thursday night was even crazier than the botched call by replacement referees during a Monday Night Football game in Week 3. Ironically, the Seahawks factored into that game as well, winning in the final second thanks to a bad call that should have been ruled an interception. Quite possibly $1 billion changed hands as a result of that call.
"This game was just as much of a swing, if not more," Avello said, referring to Thursday night's Seahawks-49ers matchup.
- Don Shapiro, Gambling911.com