Clonie Gowen Lawsuit Against Full Tilt Poker Losing Steam
ShareThis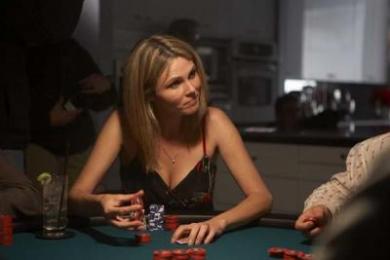 While the Clonie Gowen lawsuit against Tiltware, parent company of FullTilt, is not yet dismissed, the case appears to be losing steam.  Gowen claims she is deserving of a percentage of FullTilt Poker's profits, which apparently amount to several million dollars based on her suit.
In November 2008 she filed suit in Nevada court against Tiltware LLC, the software company associated with Full Tilt, asserting breach of contract among other things. She seeks damages of $40 million
Gowen had sued several individuals, many of whom are no longer named.  Only Tiltware and a handful of its primary principals are still defendants in the suit. 
According to Pokerati, Clonie's lawsuit is still alive.
The courts have simply stripped out some irrelevant defendants while considering motions for expedited discovery, and her team has 30 days to amend their complaints around the still relevant defendants, i.e. Tiltware, Howard Lederer, and Ray Bitar. These recent rulings may be considered setbacks, but it's not like she has to start from scratch to "refile".
According to legal documents, the court advised that it will issue its written decision granting the 72 motion to dismiss, and allowing amendment as to certain of the parties.
That decision has led to some confusion as to the status of this case, including here at Gambling911.com. 
The Court advises that it will issue its written decision GRANTING the 72 MOTION to Dismiss, and allowing amendment as to certain of the parties
Christopher Costigan, Gambling911.com Publisher
Submitted by C Costigan on Fri, 05/08/2009 - 14:01