A major Hollywood celebrity will be named the official spokesperson for an online gambling website next week, one that accepts US customers.  And while we've been sworn to secrecy, Gambling911.com will do its part to build the hype by looking at a few noteworthy celebrities that have had their names thrown into the world of Internet gambling, not necessarily by choice.
Kim Kardashian– This reality starlet holds the honor of being the most bet on celebrity Super Bowl prop ever.  It happened last year when the New Orleans Saints played the Indianapolis Colts.  As the one time girlfriend of Saints player Reggie Bush, oddsmakers made Kardashian an easy target. 
One of the bets being offered on Kardashian involved how often she would be shown during the game.
Some of the best, however, tied her into actual Super Bowl plays.
Kim Kardashian Waist Size (26 inches) vs First Half Total for Super Bowl XLIV  and Will Kim Kardashian Be Shown Wearing a Saints Shirt or Jersey during Super Bowl XLIV?
Kim Kardashian Bust Size + Hips Size (73 inches) vs Total Receiving Yards+Rushing Yards By Reggie Bush (NO) odds were also being offered.  
Jessie Ventura – Before Alphonse D'Amato and his spokesperson status in online gambling, there was the former Minnesota Governor Jessie Ventura.  Mr. Ventura had at one time been the spokesperson for BetUS.com, as was former NBA player Gary Payton. 
Shannon Elizabeth – Not only is she a prolific poker player and the subject of every young man's dream in the film American Pie, Ms. Elizabeth also dated Bodog.com founder Calvin Ayre.
Cindy Margolis– The most downloaded woman ever when the Internet first game into existence, Margolis posed in Playboy at the age of 40.  She also represented the online sports betting website WagerWeb.com.
George Clooney's Ex Girlfriend Sarah Larson – Before she was George Clooney's girlfriend, Sarah Larson was a Nine.com Girl who frequently traveled to such events as the Gambling Affiliate Show in Amsterdam.  It was here were she was photographed tongue kissing Gambling911.com's own Jenny Woo.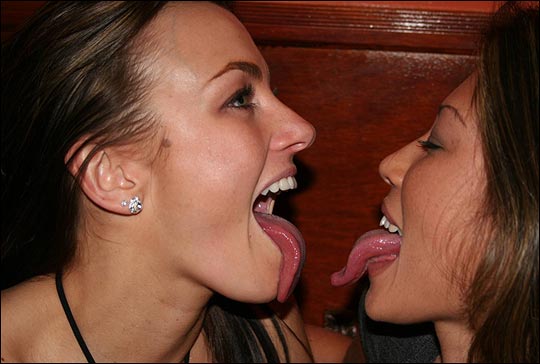 Kenny Rogers – Doyle Brunson made it super cool for celebs to have their own online gambling websites but, let's face it, Doyle can't sing or dance or act.  Kenny Rogers is widely considered the first ever celebrity to be the face of his own Internet gambling website. Unlike Brunson's, it didn't last very long.  Kenny Rogers was called "The Gambler".
Pamela Anderson – Speaking of not lasting very long, Pam Anderson's online poker room lasted about a month.  She fled the scene immediately after the Unlawful Internet Gaming Enforcement Act (UIGEA) was passed.  Had she stuck it out, those left screwed by Full Tilt Poker could still have been enjoying poker with Pam at Full Rack Poker.
- Jagajeet Chiba, Gambling911.com