BRIDGEPORT, Conn. — (Associated Press) - A federal magistrate judge in Connecticut has temporarily denied bond to the reputed boss of illegal gambling rings in southwestern Connecticut allegedly connected to the Gambino crime family.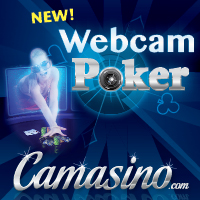 The Connecticut Post reports (http://bit.ly/MoOMge ) that U.S. Magistrate Judge Holly Fitzsimmons in Bridgeport on Monday temporarily rejected a proposal by 44-year-old Dean DePreta of Stamford to post bond using more than $2 million worth of properties.
Fitzsimmons said she needed more time to talk with probation officials about DePreta's conduct after he was released from prison in 2004 after serving time on similar charges. A bail hearing will resume Friday.
DePreta says he's innocent.
The FBI and state and local police arrested 20 people including DePreta last week after a nearly two-year investigation into alleged Gambino crime family activities in Fairfield County.