GPWA Times Magazine has awarded our very own Jenny Woo an award for "Sexiest in the Online Gambling Industry".  She just barely nudged out Gambling911.com reporters Carrie Stroup and Spa
Submitted by Payton on, Dec/18/2008
Florida Governor Charlie Crist was working feverishly this week to have lawmakers approve an invalidated gambling deal with the Seminoles but Attorney General Bill McCollum says "Not so fast&q
Submitted by Guest on, Dec/18/2008
Glenn Haussman of Hotel Interactive spells it out:
"For the first time ever, the casino gaming industry is discovering they're subject to the same immutable laws as the rest of the hotel business. In what was widely proclaimed to be a recession-proof industry, casino gaming executives are suffering through a wake-up call of billion dollar proportions."
The numbers are staggering.
Submitted by Jagajeet Chiba on, Dec/18/2008
Online poker room Zosoz (www.zosoz.com) has abruptly shut down, just two months after it opened.
Submitted by Thomas Somach on, Dec/18/2008
Casino Affiliate Convention organizer, Marc Lesnick, says the Tel Aviv online gambling scene is thriving despite a troubled economy.
Submitted by C Costigan on, Dec/18/2008
Breaking News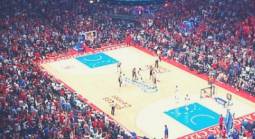 The struggling Los Angeles Clippers head to Texas on Sunday evening to take on the San Antonio Spurs.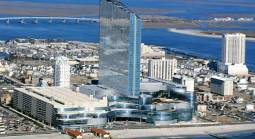 ATLANTIC CITY — It's been more than a week since it was revealed Ocean Resort Casino would be changing hands, and there's still no word on what company is taking over.
Mississippi casino revenues rose in 2018, with patronage noticeably increasing beginning in August, after the state legalized sports betting.