2012 NFL Division Odds Now Available From Sportsbook
ShareThis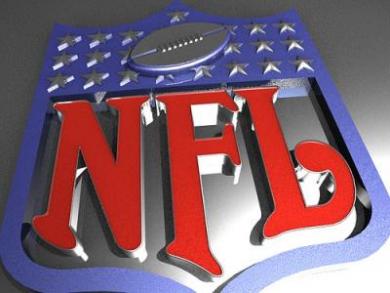 Carrie Stroup here and Sportsbook just opened 2012 NFL Division odds for each of the 8 divisions.

Some of these are quite interesting. Take for example the 2011 Super Bowl reigning champion New York Giants favored atop the NFC East at 2/1. Probably no big surprise, but they are co-favorites along with the Dallas Cowboys?
Likewise, I find it unusual that the Denver Broncos, under the guidance of Peyton Manning, would not be the sole favorites in the AFC West. Instead, they share that spot with the San Diego Chargers. Both are listed with odds of 7/5.
The biggest favorite of them all is Houston in the AFC South with odds of 1/6. The other three teams in the division have solid value, including Tennessee at 5/1.
Here are the just opened NFL Divisions odds….
NFC East: Eagles 7/5 favorite. Giants & Cowboys each 2/1. Skins 12/1
NFC North: Packers 1/3 Bears & Lions 9/2 Vikes 20/1
NFC South: Saints 5/7 Falcons 9/5 Panthers 6/1 Bucs 12/1
NFC West: 49ers 1/2 Cards & Seahawks 9/2 Rams 7/1
AFC East: Pats 1/4 Jets 5/1 Dolphins 8/1 Bills 12/1
AFC North: Ravens 6/5 Steelers 7/5 Bengals 16/5 Browns 20/1
AFC South: Texans 1/6 Titans 5/1 Colts & Jags 15/1
AFC West: Broncos & Chargers 7/5 Chiefs 9/2 Raiders 6/1
- Carrie Stroup, Gambling911.com Senior Reporter
Submitted by Carrie Stroup on Mon, 05/07/2012 - 18:40