2009 Oscars – Best Actress Odds Tight
ShareThis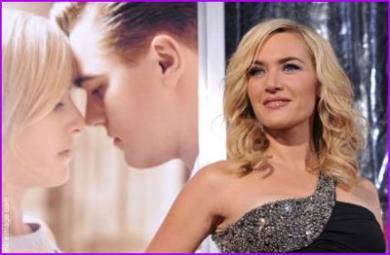 When it comes to the 2009 Oscars categories and betting, The "Best Actress" odds tended to be among the tightest, tighter than those gowns perhaps.
" Anne Hathaway, Kate Winslet and Meryl Streep were all among the leading contenders with Winslet being the -275 favorite for her role in The Reader," points out Payton O'Brien of Gambling911.com. 
A bet on Kate Winslet would require $27.50 to win $10.  That $27.50 bet  is returned only if Winslet wins.  Hathaway pays $17.50 on a $10 bet and Streep pays $30 on a $10 bet at betED.com.
Both Angelina Jolie and Melissa Leo are considered the long shots, paying $90 for every $10 bet, respectively.
Winslet hopes to finally win one for her native Great Britain after being nominated six times already without ever taking home an Oscar.  Either she will become the Susan Lucci of the Academy Awards (nominated 8 times for a Daytime Emmy before she actually won) or Winslet will win over the sympathy of the Academy voters. 
"Probably the later," says O'Brien.  "But again the competition is stiff.  She'll be up against a woman - Meryl Streep - who's already been nominated a record 15 times and has taken home a few trophies already."
"Who should and will win?" asked Early Show co-anchor Julie Chen.  She told Entertainment Weekly's Sean Smith:
"Kate Winslet for 'The Reader.' She also did 'Revolutionary Road,' which she isn't nominated for this year. She's at the peak of her beauty and her power and she's been nominated six times; she's never won. I think she's going to win and it should go to her. Although Meryl is hot on her heels, she has won two. The last time she won an Oscar, Kate Winslet was 8."
Anne Hathaway is probably the best bet outside of Winslet, offering up a decent pay day, assuming the Susan Lucci factor. 
Gambling911.com, the leader in Oscar odds news, will be bringing you around-the-clock coverage of the 3rd most bet on event of the year.
Advertisement:  Get 100 percent rakeback and up to US$1000 in free cash bonus money when you join PayNoRake.com - an online poker room created by Action Poker. Additionally, the road to the World Series of Poker 2009 is paved with satellites starting as low as $0.15! Play for your $18,000 WSOP package today!  Sorry, PayNoRake.com does not accept U.S. citizens at this time.
Jordan Bach, Gambling911.com
Submitted by Jordan Bach on Sat, 02/21/2009 - 12:00