Breaking News
Plus Calvin Ayre talks Bitcoin SV and why it is the most valuable blockchain network.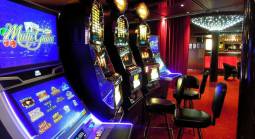 It shouldn't come as news that online gambling has been on the rise the past decade. Spinning on slot machines, betting on sports and playing table games against real dealers over a livestream has absolutely exploded in popularity. The boom of internet gambling started off in Europe, but has quickly spread to countries all over the world. Nonetheless India. 
A four-package bill has just gotten through Alabama Senate after falling short by two votes.  All it took was a little tweaking.