Mavericks Heat Line March 29, 2012
ShareThis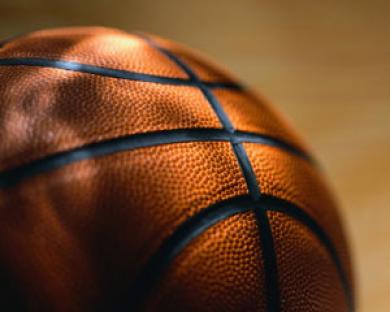 Carrie Stroup here with your Mavericks Heat line, which was coming in at Miami -8. You can find all the latest NBA betting odds at Sportsbook.com here – offering up to $250 in FREE CASH based on an initial deposit.
Sportsbook.com Line: Miami -8 & 189
Opening Line & Total: Heat -8 & 188.5
Last year's NBA finalists meet for the first time since Christmas Day when slumping Miami hosts surging Dallas on Thursday night.
The Heat are trying to avoid a third straight loss to a Mavericks team that has won four of its past five trips (SU and ATS) to South Beach. But Miami has been nearly flawless at home (20-2 SU), winning 14 straight at AmericanAirlines Arena by an average victory margin of 10.3 PPG. And when these teams met in Dallas to start the season, the Heat won 105-94 in a game they had once led by 35 points. The Mavs are just 6-12 ATS (8-10 SU) in their past 18 games overall and the Heat are 8-4 ATS in their past 12 contests when favored by 8+ points.
Despite a mediocre 4-4 ATS mark, the Mavericks have won six of eight SU, including two in a row, both over Houston. But the defense has been shaky for most of March, allowing 100.2 PPG on 47% FG in the past 10 games. These are considerably higher numbers than the 93.1 PPG on 43% FG that Dallas allows for the season. But the offense has been clicking in this eight-game stretch, with five 100-point outputs and averages of 99.6 PPG, 46.3% FG, 35.4% 3-pt FG and 80.5% FT.
PF Dirk Nowitzki (21.0 PPG, 6.7 RPG) led the Mavericks in their 90-81 home win over Houston on Tuesday with 21 points despite a dismal 5-of-17 shooting night. Second-leading scorer SG Jason Terry (15.2 PPG) also struggled with 12 points on 5-of-14 FG, but the rest of the team finished 24-of-42 from the floor (57%). But both Nowitzki (26.0 PPG, 9.7 RPG) and Terry (18.0 PPG, 49.4% FG) had great performances in the NBA Finals series win over Miami last season. SF Shawn Marion (11.1 PPG, 7.0 RPG) also thrived in that series with 13.7 PPG (48% FG) and 6.3 RPG.
Miami's offense has been struggling, failing to reach 100 points in nine of its past 10 games. On March 2, the Heat were leading the NBA with 103.8 PPG, but have scored a mere 92.1 PPG (45% FG, 28% threes) in this 10-game offensive slump. But the defense remains top-notch, especially at home where Miami allows just 90.7 PPG on 42.2% FG this season.
SF LeBron James (26.7 PPG, 8.3 RPG, 6.6 APG) is playing through a dislocated finger on his non-shooting hand. Despite the injury, he still posted 24 points and nine rebounds (along with six turnovers) in Monday's 105-90 loss at Indiana. James has made 53.4% of his shots this season, but has connected on less than 45% FG in each of his past five games (18.4 PPG on 40.7% FG). He also had a subpar NBA Finals series based on his lofty standards, with just 17.8 PPG and 4.0 TOPG. SG Dwayne Wade (22.9 PPG, 4.8 APG) had a superb 2011 NBA Finals with 26.5 PPG (55% FG), 7.0 RPG and 5.2 APG. He has also been sizzling in his past nine games with 24.9 PPG on 52% FG and 40% threes. He scored 24 points with six assists in Monday's loss. PF Chris Bosh (18.1 PPG 7.7 RPG) also put up solid numbers against Dallas in last year's playoffs (18.5 PPG, 7.3 RPG), but shot just 41% from the floor. He's been pretty hot lately though, averaging 19.8 PPG on 57% FG in his past five games.
- Carrie Stroup, Gambling911.com Senior Reporter
Submitted by Carrie Stroup on Thu, 03/29/2012 - 13:54