Celtics-Hawks Spread – Game Two of the NBA Playoffs: No Rajon Rondo, Ray Allen
ShareThis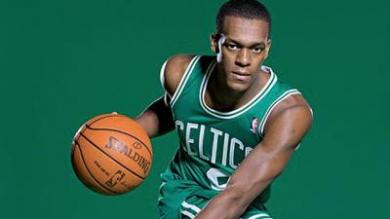 The Celtics-Hawks spread for Game Two of the 2012 NBA Playoffs had Boston as a +4 underdog overnight but Gambling911.com anticipates this line getting longer by game time. Bookmaker.eu was offering odds on all the NBA Playoffs games with up to $2500 in FREE CASH for qualified new customers here.
Both Rajon Rondo and Ray Allen will be out for the Celtics, who are down one game in this series.
Rondo will miss Tuesday night's contest in Atlanta after sticking out his chest to bump referee Marc Davis while disputing a foul call with 41 seconds left in Boston's Game 1 loss.
The NBA's assist leader scored 20 points and had 11 assists before making his exit this past weekend. The Celtics are 8-5 in games in which Rondo was missing.
Ray Allen, meanwhile, will remain out with an ankle injury.
- Tyrone Black, Gambling911.com
Submitted by Tyrone Black on Mon, 04/30/2012 - 22:30