Welcome to our new Poker News blog, all the latest tournament, player and juicy stories related to the game.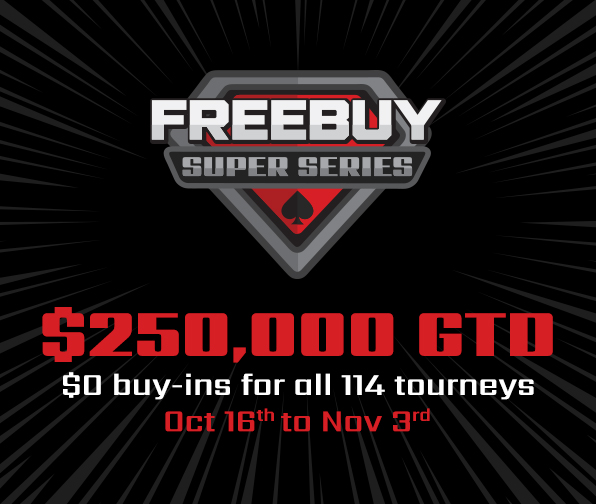 *Free Buy Super Series features in all tourneys October 16 thru November 3
*$5 Million guaranteed tournaments available throughout the year
*200% signup bonus up to $1000
*US friendly
LEARN MORE HERE
Catching Mike Postle: Interview With the Woman Who Exposed Him
(October 14, 2019) -
Dissecting How Mike Postle Cheated Stones Live
(October 13, 2019) -
The Person Who Exposed Mike Postle Scandal Speaks
Mike Postle scandal https://t.co/NosyR87LAt

— #ChopOn (@volnation82) October 10, 2019
Graphics Firm Reacts to Mike Postle Cheating Scandal
(October 9, 2019) -
The company that supplied the RFID table and software comments on the Mike Postle cheating allegations saga. https://t.co/7J8Ohwg0HJ

— PokerNews (@PokerNews) October 8, 2019
OUCH!!!! $10 Million Lawsuit Filed Against Mike Postle
Hit and Run: $10 Million Lawsuit Filed Against Mike Postle, Stones Gambling Hall And Others; PokerStars Announces 2019 NJCOOP https://t.co/Y3xom00kcj

— The Poker Authority (@Poker_Authority) October 9, 2019
WTF Does Mike Postle Think He's Doing This Time??
(October 8, 2019) - For this edition of Postle Hands, the suspected cheater at Stones Live Poker, we're taking a somewhat different approach. I know this might sound crazy, but let's look at this from the perspective of NOT knowing your opponent's hole cards!
Matusow Admits "Damning Evidence" in Postle Play
I've officially lost my mind reviewing hands from Postal gate! Their is a lot of damming evidence but a lot of bs conspiracy things going around! I still will remain neutral until more facts come out! #Postalgate #TheMouthpiecePodcast https://t.co/hhB7qNlcbm

— Mike Matusow (@themouthmatusow) October 7, 2019
The Mike Matusow Mike Postle Podcast Interview Now Up
(October 6, 2019) -
ep 21 part 2 of my interview with @Mike_postle is now up and available on all these podcast channels! #TheMouthpiecePodcast it will be available shortly on https://t.co/l4M5AkD4Cz https://t.co/yGCIeL80Kf

— Mike Matusow (@themouthmatusow) October 6, 2019
Poker Room Pulls Plug on Live Streaming in Wake of Postle Cheating Claims
(October 6, 2019) - Stones Gambling Hall in Sacramento, California has opted to stop offering live streaming of poker games in the wake of cheating allegations that have engulfed the world of poker in recent days.
The original accusations were made by Veronica Brill, who regularly played with Postle on "Stones Live."  Other players have since stepped forward.
The Cheating Scandal Rocking the Poker World
Just as Mike Postle wants us to believe he can read his opponents' cards by reading them for tells, we too believe we can suss out his true methods.@davehill77: https://t.co/KQC250ssp4

— The Ringer (@ringer) October 4, 2019
- Ace King, Gambling911.com