The Cowboys are without wide receiver Michael Gallup, the offensive line is a bit of a mess at the moment, and now a word from Cowboys practice on Wednesday is that they lost defensive end, DeMarcus Lawrence, for eight weeks with a broken foot.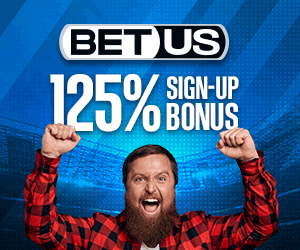 For a Dallas defense that didn't record a sack in Week 1 at Tampa Bay, this is a blow. And coupled with other starting defensive end Randy Gregory possibly missing this coming week because he was placed on the reserve/COVID list on Monday, the matchup against quarterback Justin Herbert and the Chargers is growing more difficult by the day.
Herbert is coming off a 337-yard performance against the great defense in Washington. Now he's getting a short-handed Cowboys defense that ranked 28th in the NFL last season.
Dallas still holds the shortest odds to win the NFC East however. According to the BetUS Sportsbook NFL division odds, the Cowboys are priced at +125 — ahead of both the Philadelphia Eagles and the Washington Football Team, both at +275.
Odell Beckham, Jr. Won't Play in Week 2
Unlike in Week 1 when Odell Beckham, Jr. was a game-time decision, the Browns have already ruled him out for Week 2's game against the Houston Texans. He's still recovering from surgery on last season's torn ACL, and his missing this week is not the result of a setback. It's simply a move of caution.
Browns head coach Kevin Stefanski made the announcement on Wednesday, saying that he wanted to avoid the confusion that led up to OBJ's status prior to the season-opening game at Kansas City. In reality, it was probably a case of Stefanski wanting to keep the Chiefs guessing right up until game time, and not having the same need against a team like the Texans.
Beckham, Jr. has been practicing with the team on a limited basis, so his return from surgery isn't too far away. Just not this week.
Gerald McCoy and Denzelle Good Done for Season
The Raiders' big win on the opening Monday night of the season, and the opening game for fans at Allegiant Stadium, has been tempered by a pair of season-ending knee injuries. Former Pro Bowl defensive tackle Gerald McCoy missed all of last season with the Cowboys and now is out for this year after just nine snaps with the Raiders.
The Raiders also lost right guard Denzelle Good to a torn ACL that he suffered just seven snaps into 2021. He was being counted on to anchor the interior of the line that saw turnover this offseason, with guard Gabe Jackson and center Rodney Hudson changing teams.
Good played 15 games last season, made 14 starts, and signed a two-year $8.4 million contract prior to this season. He, along with McCoy, has been placed on the Injured List.
The Raiders were already missing guard Richie Incognito because of a training camp calf injury, Incognito has yet to return to practice, making him doubtful for Sunday's game with the Steelers.
Despite their win, the Raiders still sit in the basement of the BetUS Sportsbook's odds to win the NFC West at +1400. They travel to Pittsburgh this Sunday to take on the Steelers as six-point road underdogs based on NFL point-spread odds.
Urban Meyer Shoots Down USC Rumors
It was clear in Week 1 that this is going to be a season unlike any other for Urban Meyer. In college he always enjoyed having the best roster on the field, never losing more than five games, and in 12 of his 17 seasons, he lost two games or fewer. He was also 12-3 in bowl games.
At the same time, Meyer was learning that life with the Jaguars will be very different from life atop a Power-5 Conference, the head coaching job at USC became available. And because the internet is the internet, Meyer was immediately connected to USC, and rumored to be ready to leave the Jaguars after just one game - even shorter than Nick Saban's tenure with the Dolphins.
Meyer, however, says that he is 100% staying with the Jaguars, and he is not interested in USC.
"There's no chance. I'm here and committed to try to build an organization."
He has the first piece of building an organization - a great young quarterback in Trevor Lawrence. But building an NFL contender at a tradition-free franchise like Jacksonville, and within the constraints of a salary cap, will be unlike anything he's ever done.
Getting five-star recruits to commit to Florida and Ohio State was as simple as saying the words Florida and Ohio State. Getting professional football players to commit to a lengthy rebuild with the Jaguars is proving to be more difficult.