The Carolina Panthers, for the moment anyway, lead the NFC South.  The big news here is that the 3-0 Panthers opened the season as 10-1 longshots to win the division.  Of course, the reigning Super Bowl champion Bucs still look solid but face off against another 2022 Super Bowl hopeful, the Rams in LA, this coming Sunday.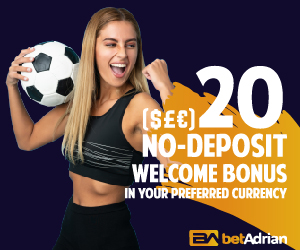 The Panthers beat the Texans 24-9 Thursday night to move to 3-0 for just the fifth time in team history.
But the oddsmakers aren't about to slash Carolina's futures odds just yet.
Panthers running back Christian McCaffrey, arguably the team's biggest star, left Thursday night's game against the Texans with a strained hamstring, First-round pick Jaycee Horn would later exit a broken right foot.
McCaffrey will almost certainly be missing games.
Mild to moderate (grade 1 or 2) tears or strains can heal within three to eight weeks with diligent home therapy. For a grade 3 hamstring tear or strain, recovery may be as long as three months.
Head coach Matt Rhule said the team doesn't know the severity of McCaffrey's injury. The star running back will undergo additional tests.
Quarterback Sam Darnold said he spoke with McCaffrey after the game and described him as "sad.'' Darnold also had a message for McCaffrey, believing he'll be back this season.
"Just that I'm thinking of him and to take his time,'' he said. "We'll be all right without him. Obviously, we want him back. But I want him to take his time and make sure he's good for the end of the season.''
Left tackle Cam Erving told ESPN that losing McCaffrey will hurt, but the Panthers can sustain their early success.
"We're a football team,'' he said. "We're not the Carolina Christian McCaffreys.''
McCaffrey was replaced by Chuba Hubbard, a 2021 fourth-round pick out of Oklahoma State. Hubbard finished with 52 yards on 11 carries while adding three catches for 27 yards.
McCaffrey missed 13 games with three injuries last season after not missing a game in his first three seasons.
McCaffrey rushed 24 times for 72 yards and a touchdown in the Panthers' Week 2 win over the Saints, adding five receptions for 65 additional yards. 
In Week 1, he rushed 21 times for 98 yards in the Panthers' Week 1 win over the Jets.  McCaffrey added 89 additional yards.
- Don Shapiro, Gambling911.com