Why Are Bitcoin Fees So High These Days When Requesting a Payout From a Sportsbook, Online Casino?
Published on:
Nov/19/2023
The price of bitcoin continues to surge but something else is rising these days.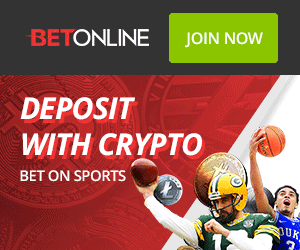 The great news when it comes to bitcoin, online sportsbook BetOnline regularly sends payouts under 12 hours using BTC.
The bad news: Bitcoin fees everywhere are reportedly up as much as 1000 percent since August.
Bitcoin fees are determined by  the size of the transaction, the demand for block space, and the network congestion.
As you may have noticed, demand for BTC these days is especially high.  Just look at the price.
Blockchain competitivity raises fees, plain and simple.
Bitcoin miner fees are based on supply and demand.
Forbes is claiming there is another reason for the dramatic rise.
Crypto traders, they claim, are aping into Bitcoin-based non-fungible tokens (NFTs) — specifically, BRC-20 tokens.
From Forbes:
Per data from Bitcoin mining data site Hashrate Index, Bitcoin transaction fees week-over-week constituted 4.94% of Bitcoin mining revenue, versus 2.94% in the prior weekly period — a 68% increase.
The first-come-first-mint design of these BRC-20 token series creates an incentive where collectors want to mint as many of these little playthings as possible before the supply cap is hit, lest they miss out on ground floor access to the next big NFT trend.
This mad dash to mint BRC-20 tokens precipitated a meteoric spike in transaction fees in May of this year, which ratcheted them up to their highest level since April 2021. The current transaction fee rally was sparked by Binance, one of the world's largest crypto exchanges, adding the ORDI BRC-20 token to its exchange. Binance's addition of ORDI has reignited interest in inscriptions after months of low volume, and the majority of this renewed activity has come from BRC-20 mints
AFC Wimbledon Latest Club to Stand Up Against Gambling Ads in Football
AFC Wimbledon are now the fifth English league club to take a stand against gambling advertising in football.  They have signed up for the Big Step campaign.
The Big Step is a campaign to end all gambling advertising and sponsorship in football, led by people harmed by gambling, including those whose family members and friends have taken their own lives due to gambling addiction.
In early 2019, James Grimes approached Gambling with Lives with the idea of walking between football clubs that had gambling sponsors to raise awareness of the harmful relationship between them. James had a 12-year gambling addiction and football played a big role in his addiction. 
AFC Wimbledon, a League Two side, have joined the likes of Luton, Bolton, Forest Green and Tranmere in supporting the campaign.
"If you look at gambling and the damage that it can obviously cause … it's touched a lot of people, probably more than we even realise," said the AFC Wimbledon manager, Johnnie Jackson. "The more awareness around gambling you can create, the better."
With ESPN Bet entering the sports betting space along with the number of athletes and coaches accused of violating league and NCAA gambling policies, many pundits suggest it's only a matter of time before such a campaign arrives in the U.S.
Bookmaking was once even more integrated into Great Britain society than it is today in the U.S.  Something to ponder for sure.
- Alistair Prescott, Gambling911.com