Tucker Carlson for President Betting Odds: Payout is Just $4000 on a $100 Bet
Published on:
Jun/09/2023
Several market moves to report in the world of 2024 U.S. Election wagering.  Note that odds are subject to change so we highly recommend locking in the current price here.
Most notable is the GOP nomination race odds, which are catching fire ahead of the first TV debate in August. Today's news is dominated by Donald Trump being indicted on seven counts, regarding mishandling classified documents and obstructing the investigation.
Trump has consequently weakened in the betting action, but he still remains the favorite to earn the Republican nomination at BetOnline.ag.
Since declaring their bids to run in 2024 this week, Mike Pence and Chris Christie have attracted money and are rising up our list.
Tucker Carlson is another name who bettors are speculating about, and his odds have improved considerably.
On the Democratic side, Joe Biden remains an overwhelming favorite, but Robert F. Kennedy Jr. continues to attract money and attention for his outsider bid.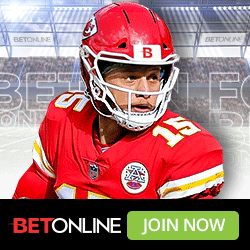 Republican Nomination Odds
Trump -180 (worsened from -250)
DeSantis +200 (improved from +250)
Scott +2000
Haley +2800
Pence +3000 (improved from +5000)
Ramaswamy +4000
Youngkin +4000 (improved from +5500)
Carlson +4000 (improved from +8000)
Christie +5000 (improved from +7500)
Sununi +8000
Elder +1000
Hutchinson +11000
Democratic Nomination Odds
Biden -600
Kennedy +1000 (improved from +1400)
Harris +1000
Obama +1000
Newsom +1600
2024 Presidential Odds
Biden +130
Trump +275 (worsened from +235)
DeSantis +400 (improved from +450)
Kennedy Jr. +1600 (improved from +2000)
Harris +2500
Obama +2500
Haley +2800
Newsom +3000
Scott +4000
Haley +5000
Pence +5000 (improved from +8000)