Published on:
Aug/25/2023
In the 24 hours following the first Republican debate, there were more than 100,000 tweets containing supportive candidate hashtags (i.e. #Vivek2024, #DeSantis2024, #Pence2024).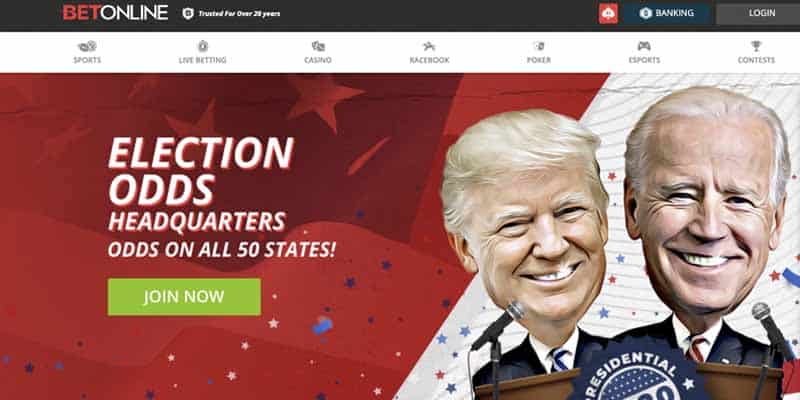 The marketing team at BetOnline.ag decided it would be interesting to see exactly where those tweets were coming from, so it used a Twitter API to geo-tag every one of them to see which state the tweet was posted from.
They added up the tweets for each of the 50 states, and the candidate with the most tweets in each state then "won" that respective state.
Vivek Ramaswamy was the victor, edging Ron DeSantis by the score of 26 states to 18 states. The breakdown is as follows:
Vivek Ramaswamy - 26 states
Ron DeSantis - 18 states
Mike Pence - 2 states
Nikki Haley - 2 states
Doug Bergum - 1 state
Chris Christie - 1 state
No other candidate beat out any of the above in any state.
The creative political content at BetOnline.ag doesn't end there. After Donald Trump tweeted for the first time in 2.5 years last night, the oddsmakers have re-opened odds for what the GOP favorite will tweet next, and when he'll tweet again.
In the first "Trump Twitter Bingo" market, the word "Election" was graded the winner at 4/1.
When will Donald Trump tweet next?              
2024 or Later                                        1/1
Before October 2023                             3/2
Between October-December 2023         3/1
What word will Trump tweet next?                  
Election            2/1
Biden               5/2
Rigged              4/1
Corrupt            6/1
Deranged         10/1
Witch-hunt       10/1
Hunter             16/1
Lunatic             20/1
Russia               20/1
Pence               50/1
Finally, the over/under weight prop bet from BetOnline generated a lot of attention over the last two weeks, so it was a bit disappointing when we all found out that Trump "allegedly" wasn't actually weighed at his surrender.
Trump's weight at booking was reported at 215, which must've been a typo. So, to make things right with the bettors, the bookie paid out all "under" bets as winners (projected weight was 278.5) and refunded bets for everyone who wagered on the "over."