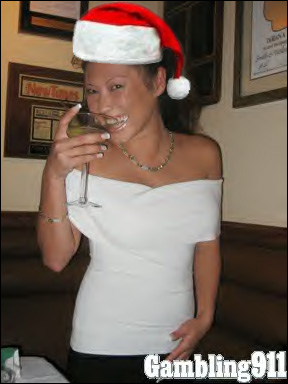 Okay, my Top 10 hottest athletes wivesarticle was such an overwhelming success that the management here has requested - err demanded - that I write an article on the Top 10 sexiest female athletes.  Hmmm do I smell traffic numbers here?
Of course, this is an assignment Jenny is more than happy to tackle in between my in-depth investigation related to the injustices of today's professional cheerleader organizations.
But let's get straight to the point.  I love girls!  I love sexy girls!  And I wouldn't mind getting rid of this ungrateful British boyfriend of mine in exchange or a British nanny.
There was a time not too long ago where the top 10 sexiest female athletes were actually guys with a feminine disposition a la Dennis Rodman.  Otherwise we have to dig real deep to find the likes of Billie Jean King, who doesn't really do it for me.  No offense to Billie Jean.
Maybe it all began with all these sexiest sportscasters emerging onto the scene, but what I do know is that there seems to be no shortage of beautiful female athletes. 
10. Anna Kournikova - No list of the top 10 sexiest female athletes would be complete without the inclusion of Anna Kournikova.  Nuff said plus she lives right here in SOBE.  Anna is my top 10 sexiest female athlete.  Now let me count the other numbers down.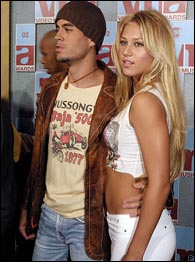 9. Lokelani McMichael This little hottie triatholoner got Jenny all hot and bothered.  She models on the side and has appeared in Esquire and FHM among other publications.   A Hawaiian native, she says her name is really Lokelani Kuulei Make Mai which means "Heavenly rose my precious flower lei."  And I would love to get lei'd by you Sweetie - hubba hubba!
8. Michelle Wie Not only the sexiest female professional golfer, but also the biggest rack I've ever seen on an Asian - especially a Korean, outside of my own whoppers of course, which are real - real expensive.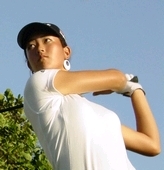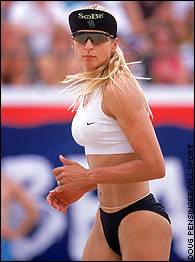 6.  Gabrielle Reece  I love volley ball.  So much bouncing, so much spiking, so much orgasmic shouting from the ladies!  Oh, and volley ball as we know it usually takes place on a beach with hot babes scantily clad in bikinis.  Oh yeah, Jenny love volley ball and I love Gabrielle Reece.
Ms. Reece has appeared on the covers of Shape, Elle, Harper's Bazaar, Women's Sports and Fitness.  Co-wrote book called "Big Girl in the Middle." She's 5th in NCAA in career blocks and is a member if the FSU Athletics Hall of Fame. 

7. Marion Jones Arguably the best female athlete in the world.  First of all, have you seen those abs? There's no doubt Marion's not only one of the most dominant athletes on the planet, but she's also one of the most beautiful.
5.  Shannon Elizabeth The jury is still out as to whether poker can be considered a sport.  The jury is still out as to whether American Pie star Shannon Elizabeth is actually a good poker player.  I happen to believe she is but once I learn how to play I could probably kick her skinny white ass.  Shannon is now playing online poker exclusively for Bodog Poker.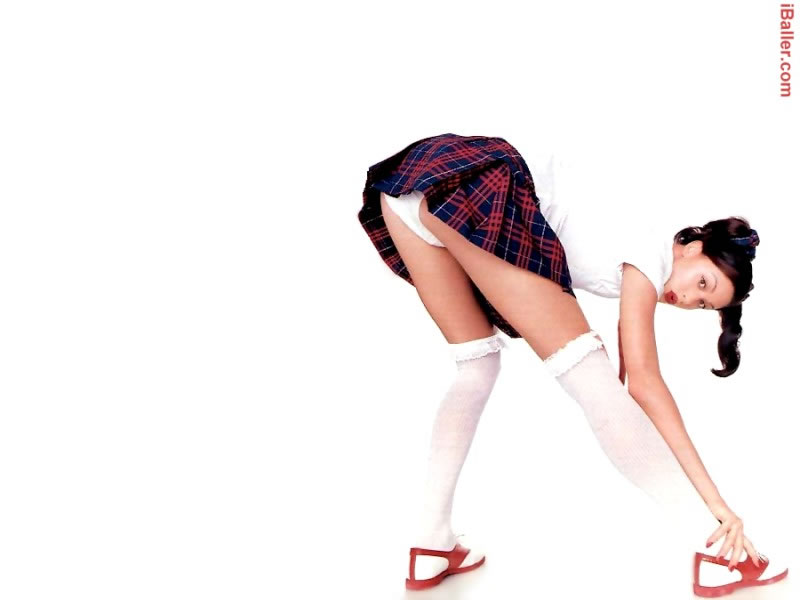 And now for my top three sexiest female athletes: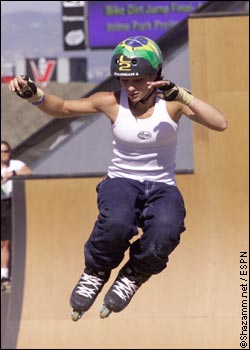 3. Fabiola de Silva - Fabio-lous!  The Queen is one of the most exotic candidates on The List. Born in Sao Paulo, Brazil, Fabby speaks English and Portuguese. Fabby is widely regarded as the world's best and most recognizable female inline skater. Her explosion onto the scene led to what is known as the "Fabiola Rule," allowing women to participate in the men's vert competitions. The "Queen of the Halfpipe" moved from a novelty act to a legit competitor, consistently finishing with the top 10 men and winning several vert and street competitions.
4. Laila Ali - Nicknamed "She Bee Stingin," Muhamad Ali's sexy daughter can kick box me any time.  Jenny loves a girl who ain't afraid to pull punches.  Laila has a perfect 10-0-0 record with 8 KO's including a decision over Jackie Frazier. She's graced the covers of Heart and Soul, Jet and Muscular Development and made Vogue's "100 Best Dressed" list.  Hey, she's almost as pretty as Oscar Dela Hoya!!!
2. Danica Patrick Damn this girl got me watching NASCAR!  This attractive 5-foot-1, 100-pound woman, battles in a man's world with amazing success - sorta like Moi - and shows the determination to become one of the nation's brightest sports stars. Danica Patrick is one of the nation's best young auto racers.  And I wouldn't mind getting underneath that hood and checking out her engine either.  Jenny ain't afraid of getting dirty!!!!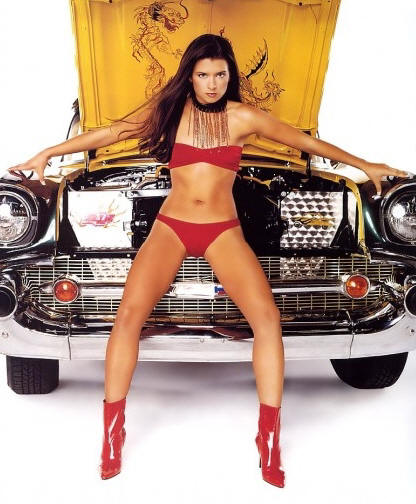 1. Serena Williams Okay so you've probably caught on by now that Jenny has a thang for the sisters.  You know the saying "Once you go black you can never go back!"   Serena's got a booty that makes me want to meeeeeeeeeeeeeeow like a love sick cat.  Simply purrrrrrfect!  Anyway my ADT is starting to kick in and you'll have to live with just four of my top three for now.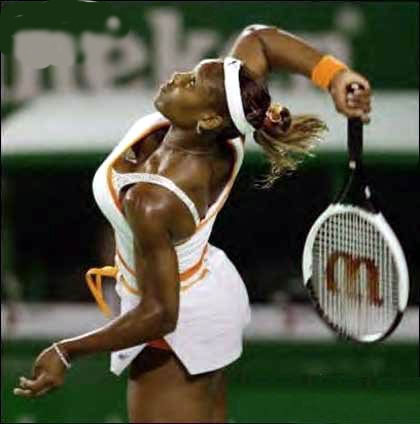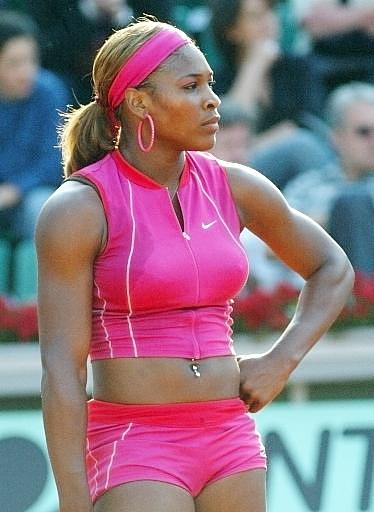 ----
Jenny Woo, www.gambling911.com
Originally published December 21, 2005 12:42 am EST
Related Articles
Top 10 hottest athletes wives
Danica Patrick Indy 500
2005 Indy 500 photos