Taylor Swift Next Boyfriend Odds as BetOnline Releases Swiftie Heat Map
Published on:
Aug/07/2023
Josh Allen Says He's 'Surprised' Taylor Swift Turned Down Travis Kelce.  We're NOT.  Kelce did not even make the field of T-Swift's new boyfriends.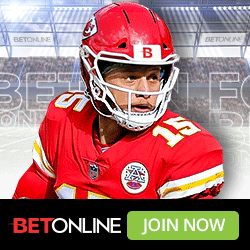 Instead the oddsmakers have the favorite, Dyland O'Brien, at 4-1 (+400) odds. 
O'Brien is an actor who was featured as thetitle character in the Transformers movie.
Harry Styles came in with the next shortest odds of becoming Swift's next boyfriend. Pete Davidson of SNL fame was coming in at nearly double the odds of the favorite at 7-1 and John Mayer was at +850.  Jake Gyllenhaal would pay out $100 on a $10 bet.
While it's true that some Gambling911.com readers may not care, many many more do, especially if it means being able to make money off of the singing star.
Someone - we won't say who - from this website pulled a fun prank on a bunch of Swifties staying at our hotel in Chicago when she was touring there.  They saw that we were staying on the penthouse floor and asked if Taylor Swift was staying on that floor and we told them "yes" and they started jumping up and down screaming with glee, then we told them "just kidding".
As Swift's tour in the U.S. comes to a close Wednesday in California, our friends at BetOnline conducted a study to see which states loved her the most during the last five months.
BetOnline.ag, an entertainment and gaming website, pulled every tweet from Twitter since March 7 that contained the words "Swifty" or "Swifties," or the hashtags #Swifty or #Swifties. More than 1 million tweets were used in the study.
The million+ tweets were run through a geo-tracking program that showed which state each post came from. They tallied up the total number of posts from each state, and the state with the most tweets was ranked #1, and so forth.
The Top 10 "Swifty" states are as follows:
1. Ohio
2. Minnesota
3. Missouri
4. Kentucky
5. Mississippi
6. New York
7. Illinois
8. Michigan
9. Oregon
10. Louisiana
- Nagesh Rath, Gambling911.com